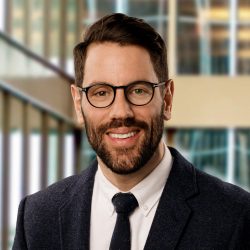 Julien Champagne
Principal researcher
Ph.D., Economics, Université du Québec à Montréal, Thesis: "Changes in Labor Market Institutions, Performance-Pay, and Increased Wage Volatility in the U.S." Advisor: Professor Andre Kurmann
M.Sc., Economics, Université du Québec à Montréal, Canada
B.Com, Finance, McGill University, Québec, Canada
Bio
Julien Champagne is a Principal researcher in the Canadian Economic Studies division of the Canadian Economic Analysis (CEA) Department. His research interests include applied macroeconomics, monetary policy and labour markets. He holds a Ph.D. from the University of Quebec at Montreal (UQAM).
---
Show all
Staff Analytical Notes
Potential output is expected to grow on average at 1.8 per cent over 2019–21 and at 1.9 per cent in 2022. While the contribution of trend labour input to potential output growth is expected to decrease between 2019 and 2022, the contribution of trend labour productivity is projected to increase.
In this analytical note, we provide a comprehensive assessment of the complex structural adjustment facing the Canadian economy following the commodity price decline since mid-2014. We quantify separately the impacts coming from the commodity sector restructuring and the broader effect of significantly lower terms of trade.
---
Journal Publications
Refereed journals
Other research
"Monetary policy and Employment: Revisiting the Firm-Size Effect".
(with Emilien Gouin-Bonenfant).
"Mismeasurement of Unemployment Duration and Labour Force Status in the CPS". 2016.
Has the Canadian economy become more predictable? Evidence from BoC staff forecasts.