The Challenge
The Governor's Challenge is a university competition designed to promote understanding of the role of monetary policy in Canada's economy.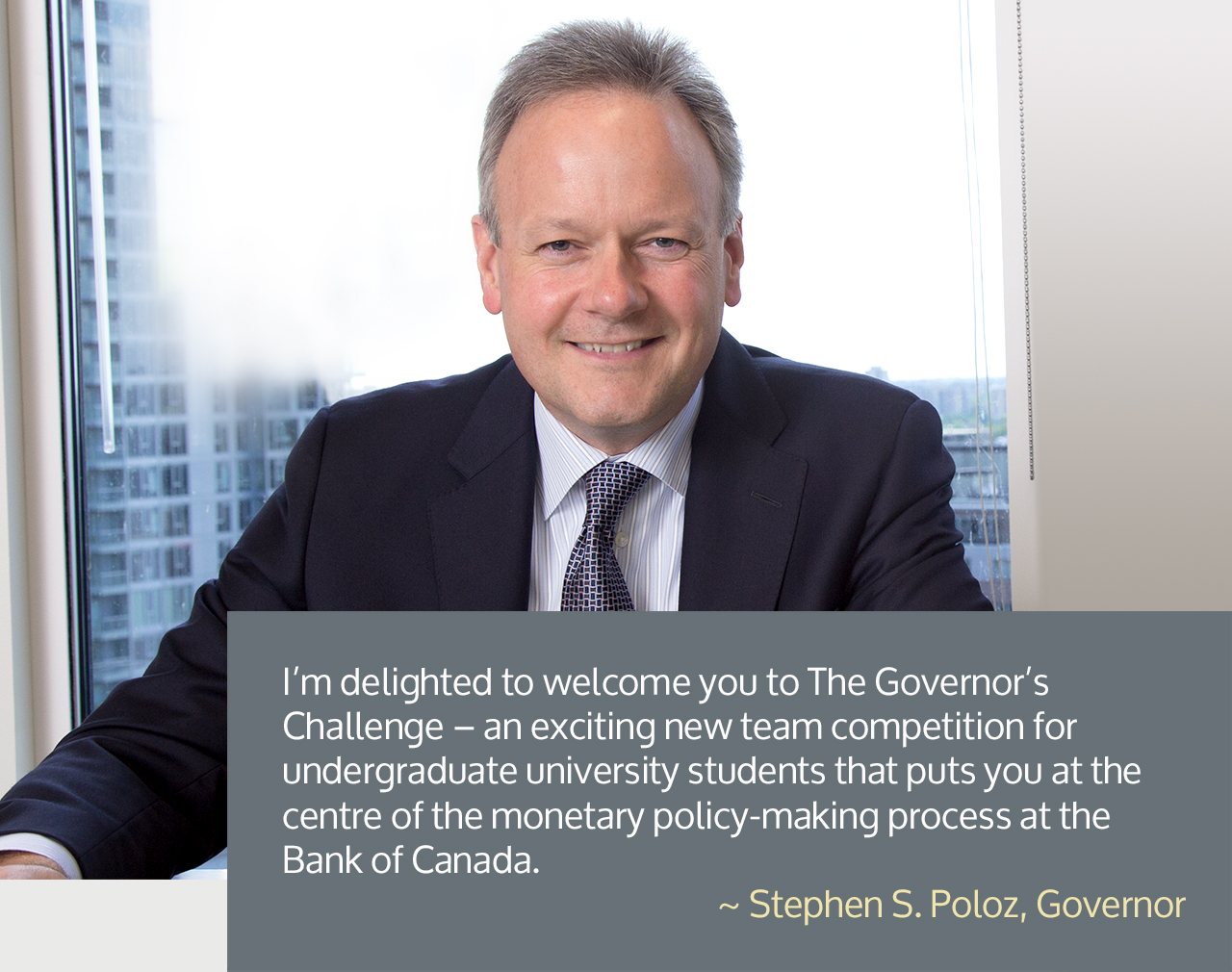 How it works
The Governor's Challenge simulates the monetary policy decision-making process by putting students in the role of advisor to the Bank's Governing Council. Participating university teams must analyze and forecast economic developments and recommend whether to raise the Bank's key interest rate, lower it, or leave it unchanged – in order to keep inflation low and stable – in line with the 2% inflation target.
How to succeed
Competing against others from across Canada, teams present their analysis and policy recommendation to a panel of expert Bank of Canada judges, where they are evaluated on:
the substance of their analysis;
the quality of their presentation; and
evidence of strong teamwork.
The top-performing teams are then invited to the Bank's head office in Ottawa to take part in a final round. The winning team is crowned The Governor's Challenge National Champion, and receives their award from the Governor.
Details on how the challenge is run, expectations for presentations, judging criteria and rules.
Find information on our key publications and other resources for understanding Canada's monetary policy framework. Learn about possible economic data sources you can use and view last year's winning presentation.
Privacy notice
Personal information collected by the Bank of Canada is protected under the Privacy Act. The information will be used to administer the Governor's Challenge. For further information about the Bank of Canada's privacy practices, please consult the Bank's General Privacy Policy.