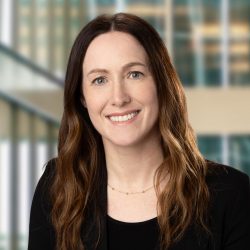 Sarah Miller
Principal Economist
Ph.D., Dalhousie University
M.A., Dalhousie University
B.B.A., St. Francis Xavier University
Bio
Sarah Miller is a Principal Economist in the Regional Analysis Division in the Canadian Economics Analysis Department. Based at the Atlantic Regional Office, she conducts research, contributes to the quarterly Business Outlook Survey and analyses economic developments in Atlantic Canada. Her primary research interests include labour markets, migration and business surveys.
Born in Prince Edward Island, Sarah holds a Ph.D. in economics from Dalhousie University. She is the president of the Atlantic Association of Applied Economists (AAAE).
---
Show all
Staff Discussion Papers
Since 1997, the Bank of Canada's regional offices have been conducting the Business Outlook Survey (BOS), a quarterly survey of business conditions. Survey responses are gathered through face-to-face, confidential consultations with a sample of private sector firms representative of the various sectors, firm sizes and regions across Canada.
Staff Working Papers
Using census data at the economic region level from 1991 to 2006 and a gravity model framework, this paper examines the factors that influence migration within Canada.
---