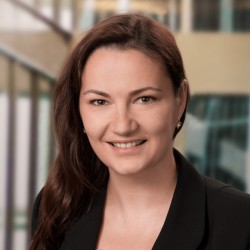 Natalia Kyui
Principal Economist
Ph.D. in Economics: Paris School of Economics, University Paris-1 Pantheon Sorbonne
M.A. in Economics:  University Paris-1 Pantheon Sorbonne
M.A. in Economics:  National Research University Higher School of Economics
B.S. in Economics: National Research University Higher School of Economics
Bio
Natalia Kyui is the Principal Economist in the Canadian Economic Analysis Department. Her research interests include labour economics, economics of education, applied econometrics, and applied microeconomics. Natalia holds a Ph.D. in Economics from Paris School of Economics, University Paris-1 Pantheon Sorbonne.
---
Show all
Staff Working Papers
We assess the importance of downward nominal wage rigidity (DNWR) in Canada using both firm- and worker-level microdata. In particular, we analyze employer-level administrative data from the Major Wage Settlements (MWS) and household-based survey data from the Survey of Labour Income Dynamics (SLID).
This paper analyzes the effects of an educational system expansion on labour market outcomes, drawing upon a 15-year natural experiment in the Russian Federation. Regional increases in student intake capacities in Russian universities, a result of educational reforms, provide a plausibly exogenous variation in access to higher education.
---