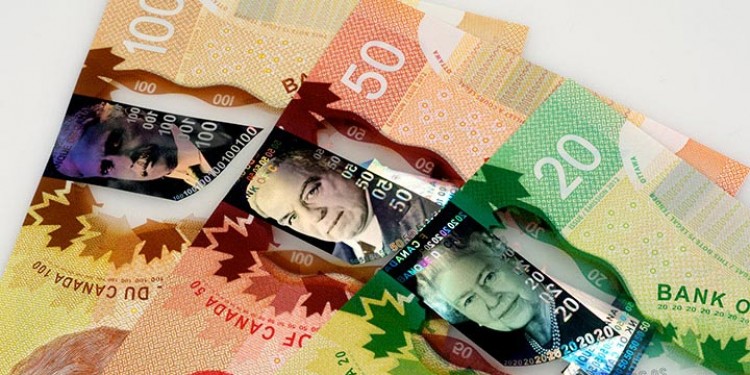 Frontiers series
Canada's polymer bank notes celebrate achievements at home, around the world, and in space.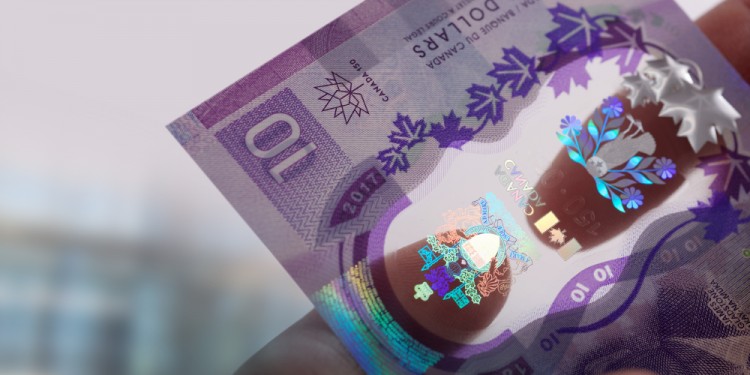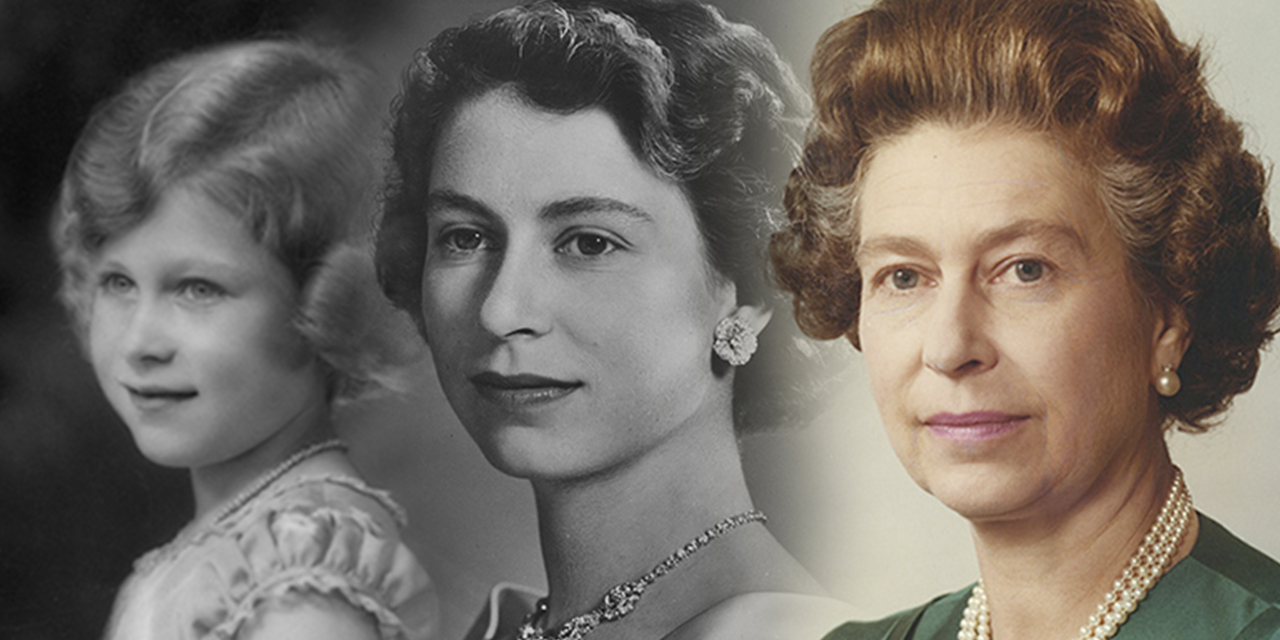 $20 commemorative note (2015)
The Bank honoured Queen Elizabeth II's historic reign with a commemorative $20 note. Explore eight decades of her portraits on Canada's bank notes.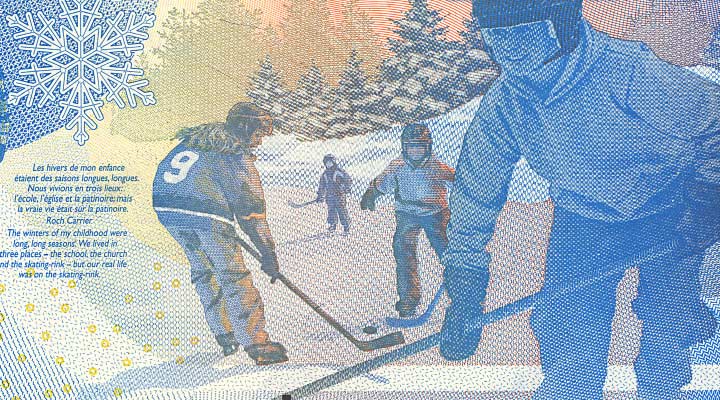 Canadian Journey series
This series (issued 2001-06) incorporated security features never before seen in Canadian bank notes, and the designs celebrated our culture, history and accomplishments.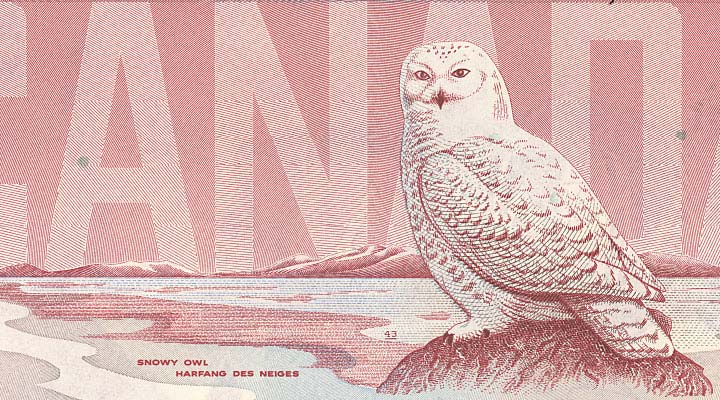 Birds of Canada series
The 1986 series featured different Birds of Canada on the back of each denomination. This series was designed with security features to counter the colour photocopiers of that era.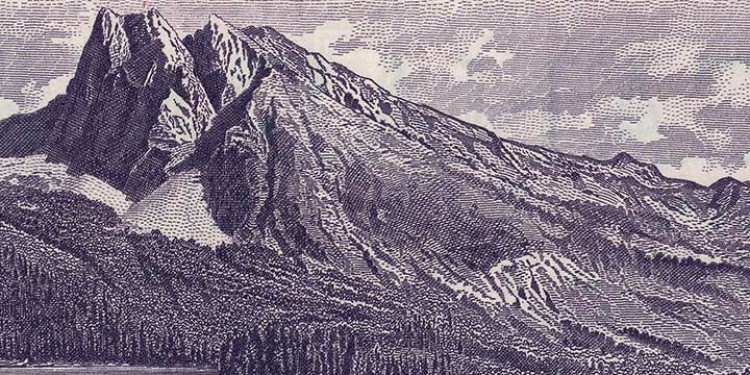 Past series
A brief historical overview of the first four series of notes issued by the Bank of Canada and the two commemorative notes issued in 1935 and 1967.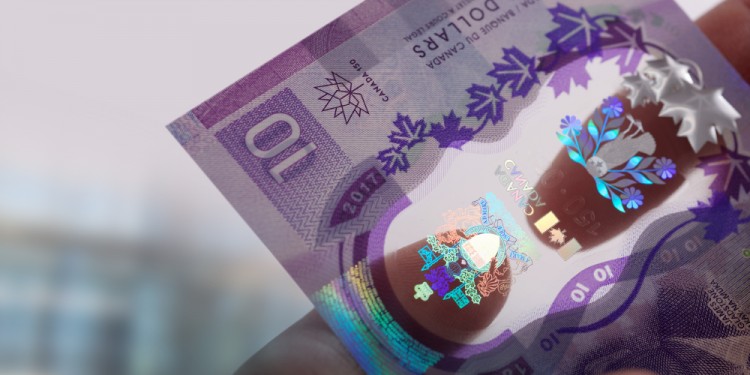 Commemorative notes
Since issuing its first series of bank notes in 1935, the Bank of Canada has issued four commemorative bank notes. Each commemorative note marks an important milestone for the reigning monarch or a defining moment in Canadian history.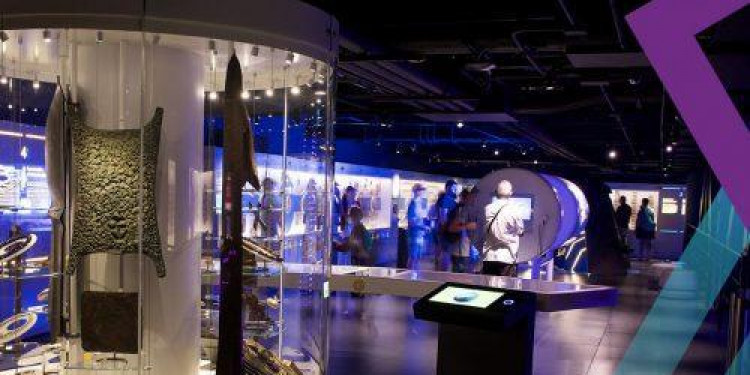 Expand your understanding of spending and saving, discover your place in the economy and explore a world-class currency collection.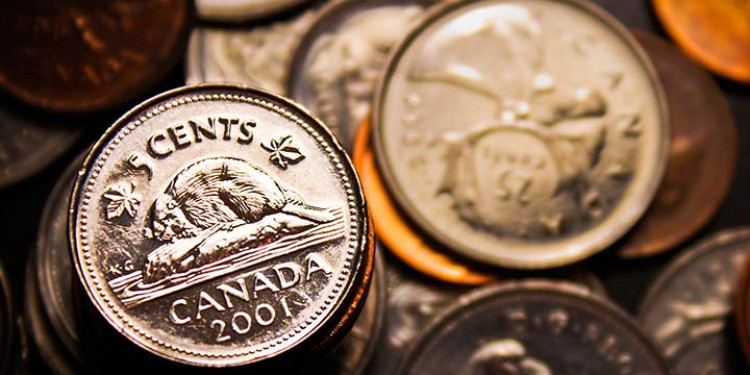 The Bank of Canada only issues bank notes. If you have questions about Canada's coins, visit the Royal Canadian Mint.