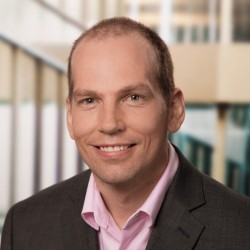 Jonathan Witmer
Director
Ph.D., Queen's University (2006)
M.B.A., Richard Ivey School of Business (2002)
H.B.A., Richard Ivey School of Business (1998)
Bio
Jonathan Witmer is the Director of the Monetary Policy Analysis and Research Team in the Financial Markets Department. His primary research interests include the role of mutual funds in financial markets and the transmission of monetary policy. Jonathan has also worked on various policy issues such as the zero lower bound, monetary policy implementation, and OTC derivatives. He obtained his PhD in Finance from Queen's University and an MBA from the Richard Ivey School of Business.
---
Show all
Staff Analytical Notes
In 2009, the Bank of Canada set its effective lower bound (ELB) at 25 basis points (bps). Given the recent experience of Sweden, Denmark, Switzerland and the euro area with negative interest rates, we examine the economics of negative interest rates and suggest that cash storage costs are the source of a negative lower bound on interest rates.
Staff Discussion Papers
The literature on market timing of long-term debt issuance yields mixed evidence that managers can successfully time their debt-maturity issuance. The early results that are indicative of debt-maturity timing are not robust to accounting for structural breaks or to other measures of debt maturity from firm-level data that account for call and put provisions in […]
---
Journal Publications
Refereed publications
"Monetary Policy Implementation in a Negative Rate Environment,"
(with Michael Boutros), Journal of Money, Credit and Banking, 2019, forthcoming.
"Strategic complementarities and money market fund liquidity management,"
Journal of Financial Intermediation, 2019, Volume 38, Pages 58-68.
"Does the buck stop here? A comparison of withdrawals from money market mutual funds with floating and constant share prices",
Journal of Banking & Finance, May 2016, Volume 66, Pages 126-142.
"Liquidity and central clearing: evidence from the credit default swap market,"
(with Joshua Slive and Elizabeth Woodman), 2013, Journal of Financial Market Infrastructures, Volume 112, Issue 1, Pages 91-115, April 2014.
"Distribution of Ownership, Short Sale Constraints, and Market Efficiency: Evidence from Cross‐Listed Stocks,"
(with Louis Gagnon), Financial Management, 2014, Volume 43(3), Pages 631-670.
"An Assessment of the Bank of Canada's Term PRA Facility."
(with E. Enenajor and A. Sebastian), The North American Journal of Economics and Finance 23 (1): 123–43, 2012.