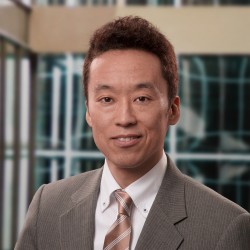 Yaz Terajima
Lead Research Director of Heterogeneity Laboratory
Ph.D., University of Pennsylvania (2004)
M.A. Claremont Graduate University (1998)
B.A. in economics, University of Hawaii at Hilo (1995)
B.A. in business, University of Hawaii at Hilo (1995)
Bio
Yaz Terajima is the Lead Research Director of Heterogeneity Laboratory, an inter-departmental research group focusing on the interactions between heterogeneity across the economy and various policies. His primary research interests include macroeconomic implications of household and firm finances, banking and monetary policy. Specific topics include distributive effects of inflation across households, small business financial constraints and bankruptcy, and bank leverage dynamics. He holds a Ph.D. from the University of Pennsylvania.
---
Show all
Staff Analytical Notes
In light of the financial crisis and its aftermath, several economists have argued that inflation-targeting central banks should reconsider the level of their inflation targets. While the appropriate level for the inflation target remains an open question, it's important to note that any transition to a new target would entail certain costs.
Staff Discussion Papers
The authors document leverage, capital and liquidity ratios of banks in Canada. These ratios are important indicators of different types of risk with respect to a bank's balance‐sheet management. Particular attention is given to the observations by different types of banks, including small banks that historically received less attention.
The authors use microdata from the 1999 and 2005 Surveys of Financial Security to identify changes in household debt, and discuss their potential implications for monetary policy and financial stability. They document an increase in the debt-income ratio, which rose from 0.75 to 0.95, on average.
---
Journal Publications
Refereed journals
"Leverage, Balance-Sheet Size and Wholesale Funding,"
(with Evren Damar and Césaire Meh), Journal of Financial Intermediation, 22(4), 639-662 (2013).
"Inflation, Nominal Portfolios, and Wealth Redistribution in Canada,"
(with Césaire A. Meh), Canadian Journal of Economics 44(4), 1369-1402 (2011).
"Aggregate and Welfare Effects of Redistribution of Wealth Under Inflation and Price-Level Targeting,"
(with Césaire A. Meh and José-Víctor Ríos-Rull), Journal of Monetary Economics 57(6), 637-652 (2010).
"Uninsurable Investment Risks and Capital Income Taxation,"
(with Césaire A. Meh). Annals of Finance 5(3), 521-541 (2009).