Bank of Canada Review - Spring 2013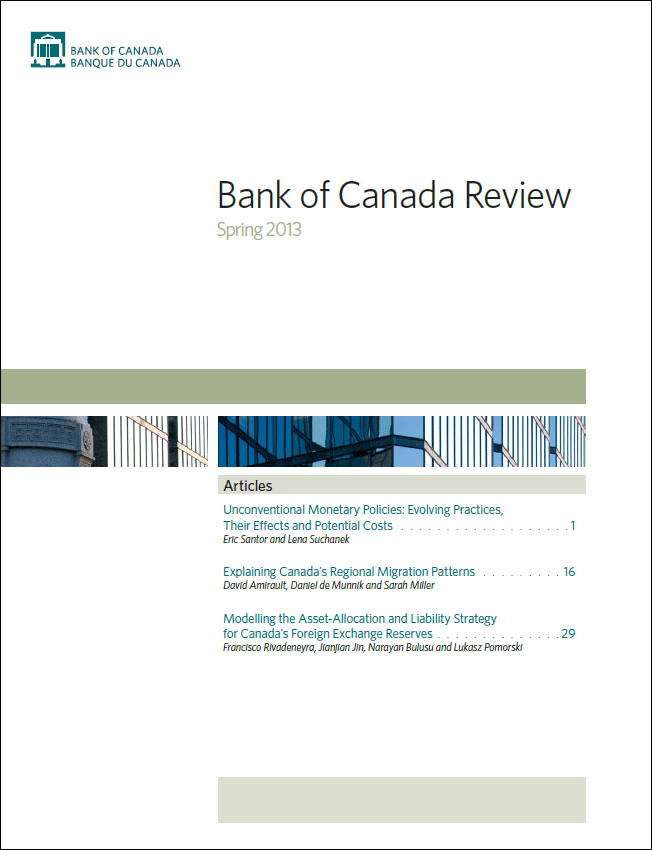 This issue includes analysis of the unconventional monetary policies recently implemented by central banks, and also presents Bank research in two areas - the migration of labour between economic regions in Canada, and the asset-allocation and funding decisions for Canada's foreign exchange reserves.
The Bank of Canada Review is published four times a year. Articles undergo a thorough review process. The views expressed in the articles are those of the authors and do not necessarily reflect the views of the Bank.
The contents of the Review may be reproduced or quoted, provided that the publication, with its date, is specifically cited as the source.