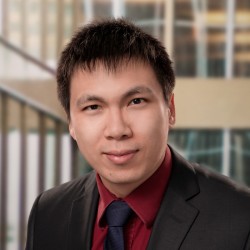 Kun Mo
Senior Economist
English B.A. (Economics) – Queen's University
M.A. (Economics) – University of Toronto
Bio
Kun Mo is a senior economist of the Emerging Markets Division in the International Economics Analysis Department. In this role he performs current analysis and makes short-term forecasts for economic developments in China and other major emerging market economies. He also participates in researches related to developments in emerging market economies. He obtained his Masters in Economics from the University of Toronto.
---
Show all
Staff Analytical Notes
The market for electric vehicles (EVs) is growing rapidly. Subsidies and technological improvements are expected to increase the market share of EVs over the coming decade. In its base-case scenario, the International Energy Agency (IEA) expects EV use to rise from 4 million vehicles in 2018 to 120 million by 2030, or from 0.3 per cent to over 7 per cent of the global car fleet.
This note presents our estimates of potential output growth for the global economy through 2020. Overall, we expect global potential output growth to remain broadly stable over the projection horizon, averaging 3.3 per cent, although there is considerable uncertainty surrounding these estimates.
In the second half of 2014, oil prices experienced a sharp decline, falling more than 50 per cent between June 2014 and January 2015. A cursory glance at this oil price crash suggests similarities to developments in 1986, when the price of oil declined by more than 50 per cent, initiating an episode of relatively low oil prices that lasted for more than a decade.