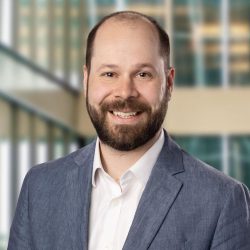 Justin-Damien Guénette
Director
M.A., (Global Governance and Economics), University of Waterloo (2009)
B.A., (Economics), University of Waterloo
Bio
Justin-Damien Guénette is a Director in the International Model Development Division of the International Economic Analysis Department. His primary interests include macroeconomic modelling, forecasting, emerging markets and energy commodities. He obtained his Masters in Global Governance and Economics from the University of Waterloo.
---
Show all
Staff Working Papers
Emerging-market economies have become increasingly important in driving global GDP growth over the past 10 to 15 years. This has made timely and accurate assessment of current and future economic activity in emerging markets important for policy-makers not only in these countries but also in advanced economies.
We examine the implications of increased unconventional crude oil production in North America. This production increase has been made possible by the existence of alternative oil-recovery technologies and persistently elevated oil prices that make these technologies commercially viable.
---