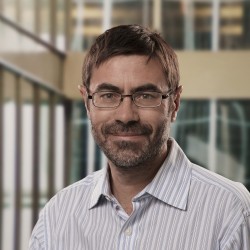 Michael Francis
Director
Doctor of Philosophy (Economics), Carleton University (1999)
Bio
Michael Francis is the Director of the Emerging Markets Division of the International Department. His primary interests lie within the field of international macroeconomics and trade. He has broad a range of emerging and advanced economy experience and has worked on G7 and G20 matters. Before joining the Bank of Canada, Michael lectured in economics at the University of Canberra, Australian National University and Carleton University. He has held temporary appointments at the United Nations Economic and Social Commission for Asia and the Pacific as well as at the Canadian Department of Finance. Michael holds a Ph.D. in Economics from Carleton University in Ottawa.
---
Show all
Staff Discussion Papers
After 10 years of impressive growth, India is now the fourth largest economy in the world. Yet, to date, India's impact on global commodity markets has been muted. The authors examine how India's domestic and trade policies have distorted and constrained its demand for commodities.
Staff Working Papers
Over the past 15 years, long-term interest rates have declined to levels not seen since the 1970s. This paper explores possible shifts in global savings and investment that have led to this fall in the world real interest rate.
Conventional wisdom holds that institutional changes and trade liberalization are two main sources of growth in per capita income around the world.
The author explores the role of governance mechanisms as a means of reducing financial fragility. First, he develops a simple theoretical general-equilibrium model in which instability arises due to an agency problem resulting from a conflict of interest between the borrower and lender.
---
Journal Publications
Chapters in books
"India and the Global Demand for Commodities: Is There an Elephant in the Room?" in Light the Lamp: Papers on World Trade and Investment in Memory of Bijit Bora, Christopher Findlay and David Parsons (eds) (Singapore, World Scientific Publishing Co, 2010) pp 117-177. Also published as a Bank of Canada Discussion Paper 08-18 (With Corinne Luu).
"Institutional Reform, Trade and Growth: The Experiences of India and China in a Global Economy," in Economic Reforms in India and China – Emerging issues and challenges, B Sudhakara Reddy (ed), (Delhi, Sage Publications, 2009), pp 61- 87. (With B Desroches and F. Painchaud).
Published comments
"Review of T. Tietenberg, 'Environmental Economics and Policy,'" Australian Agricultural and Resource Economics, Vol. 45 no. 4 (2001): 468-470.
Refereed journals
"Governance and Financial Fragility," Economic Papers, Vol. 23, no. 4 (2004): 386-395.
"Trade and the Enforcement of Environmental Property Rights," Journal of International Trade and Economic Development, vol. 14, no. 3 (2005): 281-298.
"World Real Interest Rates: A Global Savings and Investment Perspective," Applied Economics, Vol. 42, no. 22 (2010): 2801-2816.