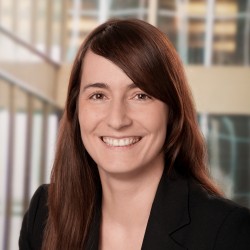 Tatjana Dahlhaus
Principal Researcher
Ph.D., Economics, Universitat Autonoma de Barcelona, Spain, 2013
M.Sc., Econometrics, University of Maastricht, the Netherlands, 2007
B.Sc., Econometrics and Operations Research, University of Maastricht, the Netherlands, 2006
Bio
Tatjana Dahlhaus is a Principal Researcher in the International Economic Analysis Department at the Bank of Canada. Her research interests lie in the fields of applied Macroeconomics and Econometrics. Currently, she focuses on studying the transmission of monetary policy in linear as well as non-linear environments. Tatjana received her PhD in Economics from Universitat Autonoma de Barcelona, Spain.
---
Show all
Staff Discussion Papers
This paper introduces a new tool to monitor economic and financial vulnerabilities in emerging-market economies. We obtain vulnerability indexes for several early warning indicators covering 26 emerging markets from 1990 to 2017 and use them to monitor the evolution of vulnerabilities before, during and after an economic or financial crisis.
---
Journal Publications
Refereed journals
"Nowcasting the BRIC+M in Real Time"
(with Justin-Damien Guenette and Garima Vasishtha), International Journal of Forecasting, forthcoming.
"International Transmission Channels of U.S. Quantitative Easing: Evidence from Canada"
(with Kristina Hess and Abeer Reza), Journal of Money, Credit and Banking, forthcoming.
"Conventional Monetary Policy Transmission during Financial Crises: An Empirical Analysis"
Journal of Applied Econometrics, Volume 32, Issue 2, pp. 401-421, March 2017.
"Key Features and Determinants of Credit-less Recoveries"
(with Martin Bijsterbosch), Empirical Economics, Volume 49, Issue 4, pp. 1245-1269, 2015.
Other publications
"Determinants of Credit-less Recoveries"
(with Martin Bijsterbosch), ECB Working Paper No. 1358, June 2011.