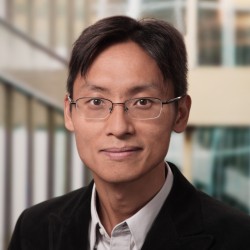 Jonathan Chiu
Senior Research Advisor
Ph.D. in Economics, University of Western Ontario, 2005
Bio
Jonathan Chiu is a Senior Research Advisor in the Funds Management and Banking Department (FBD). His main research interests concern monetary theory, banking, payments and financial infrastructures. He also teaches monetary theory at Queen's University. Jonathan received his PhD in economics from the University of Western Ontario.
---
Show all
Staff Discussion Papers
The payments landscape in Canada is rapidly changing and will continue to evolve, fuelled by strong and persistent drivers. In Canada, the Canadian Payments Association (CPA) is on a path to modernize Canada's core payment systems.
---
Journal Publications
Journal articles
Book chapter
Other research
"The Economics of Cryptocurrencies – Bitcoin and Beyond"
(with Thorsten Koeppl).
 "Short-run Dynamics in a Search-Theoretic Model of Monetary Exchange"
(with Miguel Molico).