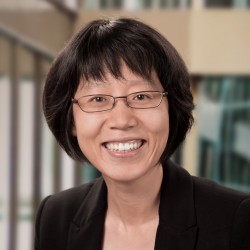 Janet Hua Jiang
Principal Researcher
PhD Simon Fraser University (2007)
Bio
Janet Jiang is a Principal Researcher in the Research Team in the Funds Management and Banking Department. Her current research interests include optimal loss-sharing rules for the large value payment system, the effect of new means of payment on central bank policies, and experimental studies of bank runs, asset bubbles, multiple currencies and competing means of payment. She has also conducted research on how inflation affects banking crises and trading patterns. Janet obtained her PhD in Economics from Simon Fraser University.
---
Show all
---
Journal Publications
Journal articles
"One or Two Monies?"
(with Mei Dong), 2010, Journal of Monetary Economics, Vol.57, p.439-450.
"Banking Crises in Monetary Economies",
2008, the Canadian Journal of Economics, vol. 41, p.80-104.
"Experimental Evidence of Bank Runs as Pure Coordination Failures",
(with Jasmina Arifovic and Yiping Xu), 2012, Revised and Resubmitted to Journal of Economic Dynamics and Control
"Money and Price Posting under Private Information",
(with Mei Dong), Journal of Economic Theory (2014) 150, 740-777.
Other research
Eliminating Laboratory Asset Bubbles by Paying Interest on Cash,
(with Giovanni Giusti and Yiping Xu)
Mechanism Design and Competitive Markets in a Quasi-linear Environment with Limited Commitment
Information, Prices and Ex-ante Investment,
(with Mei Dong)