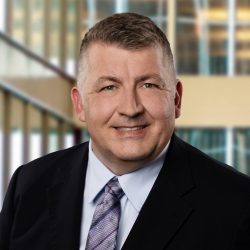 James Chapman
Senior Research Director
B.A. Economics Concordia University (1998)
M.A. Economics Concordia University (2001)
M.Sc Statistics University of Iowa (2006)
Ph.D. Economics University of Iowa (2006)
Bio
James Chapman is the Senior Research Director in the Funds Management and Banking Department at the Bank of Canada. James received a Ph.D. in economics and a MSc in statistics from the University of Iowa in 2006. He joined the Bank of Canada as a senior analyst in that year. James's primary research focus has been on interbank market and financial market infrastructure issues such as liquidity risk and credit risk in large-value payment systems as well as the efficiency of interbank markets. Recently James's research focus has evolved to include research on fintech related topics. These topics include the use of distributed ledger technology in financial market infrastructure, specifically the Bank's Project Jasper, as well as questions related to digital currencies such as Bitcoin, Ethereum and initial coin offerings. From March 2015 to October 2016 James was the research director at Payments Canada the operator of the core Canadian payments infrastructure.
---
Show all
Staff Discussion Papers
The market for cryptoassets has exploded in size in the 10 years since bitcoin was launched. The technology underlying cryptoassets, blockchain, has also been held up as a technology that promises to transform entire industries.
The payments landscape in Canada is rapidly changing and will continue to evolve, fuelled by strong and persistent drivers. In Canada, the Canadian Payments Association (CPA) is on a path to modernize Canada's core payment systems.
The authors consider the liquidity efficiency of Tranche 2 of the Large Value Transfer System (LVTS T2) by examining, through an empirical analysis, some plausible strategic reactions of individual participants to a systemwide shock to available liquidity in the system.
---
Journal Publications
Journal articles
"Efficiency and Bargaining Power in the Interbank Loan Market"
(with Jason Allen, Federico Echenique and Matthew Shum), International Economic Review, May 2016, vol. 57(2), p. 691-716.
"Central Bank Haircut Policy"
(with Jonathan Chiu and Miguel Molico) Annals of Finance, Vol. 7, No. 3, (August 2011), pages 319-348
"A Model of Tiered Settlement Networks"
(with Jonathan Chiu and Miguel Molico) Journal of Money, Credit and Banking, Forthcoming
"Rediscounting Under Aggregate Risk with Moral Hazard"
(with Antoine Martin) Journal of Money, Credit and Banking, Forthcoming
"Bounding Revenue Comparisons across Multi-Unit Auction Formats under ?-Best Response"
(with David McAdams and Harry J. Paarsch) American Economic Review, Vol. 97, No. 2 (May 2007), pages 455-458.
"Which Bank is the 'Central' Bank? An Application of Markov Theory to the Canadian Large-Value Transfer System"
(with Morten Bech and Rod Garratt), Journal of Monetary Economics, Vol. 57, No. 3 (April 2010), pages 352-363.
Other research
Work in progress
"Matching in the Interbank Market"