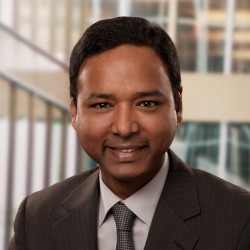 Subrata Sarker
Director
Bio
Subrata Sarker is the Director of the Advanced Economies Division of the International Economic Analysis Department. He joined the Bank in 2010 as a Senior Analyst. Prior to this, he was in charge of the monitoring, projection and analysis of the US economy. He also worked in the global Issues division on a variety of economic issues related to macroeconomics and international economics and regularly provided policy inputs for Bank's role in international organizations and for global macroeconomic co-ordinations such as the G20.
---
Show all
Staff Analytical Notes
In the past few years, many have postulated that the possible disinflationary effects of digitalization could explain the subdued inflation in advanced economies. In this note, we review the evidence found in the literature. We look at three main channels.
Since the global financial crisis, core inflation has been persistently below target in most advanced economies. Recently, it has weakened further in several advanced economies despite gradually diminishing slack. This note reviews recent developments in core inflation across advanced economies and identifies distinctive patterns across regions.
---