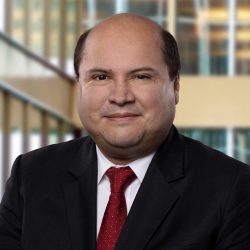 José Dorich
Senior Policy Director
Ph.D., Economics, Universitat Pompeu Fabra (2008)
M.Sc., Economics, Universitat Pompeu Fabra (2004)
B.Sc., Economics, Universidad del Pacifico (1998)
Bio
José Dorich is a Senior Policy Director in the International Economic Analysis Department (INT). In this capacity, he is a member of the Bank's senior management team. He has responsibility for overseeing INT's model development activities and providing leadership on the analysis of the global economy.
Mr. Dorich joined the Bank in 2008 as a Senior Analyst in the Canadian Economic Analysis Department (CEA). Since then, he has held increasingly senior positions. In 2014, he became Director of the Model Development Division in CEA. In this role, he led, coordinated and conducted research supporting the 2016 renewal of the inflation-control agreement. He also led the team responsible for the development of ToTEM III, the most recent version of the Bank's main structural macroeconomic model.
Throughout his career, Mr. Dorich has accumulated significant knowledge and expertise in model development and monetary policy analysis. His primary research interests include macroeconomic theory, monetary economics and applied macroeconomics. Specific topics include inflation dynamics, the neutral rate of interest, unconventional monetary policies and monetary framework issues.
Born in Lima, Perú, Mr. Dorich holds a PhD in Economics from Universitat Pompeu Fabra.
---
Show all
Staff Working Papers
Recent international experience with the effective lower bound on nominal interest rates has rekindled interest in the benefits of inflation targets above 2 per cent. We evaluate whether an increase in the inflation target to 3 or 4 per cent could improve macroeconomic stability in the Canadian economy.
I present a structural econometric analysis supporting the hypothesis that money is still relevant for shaping inflation and output dynamics in the United States. In particular, I find that real money balance effects are quantitatively important, although smaller than they used to be in the early postwar period.
---
Journal Publications
Other research
"Price Level Targeting, the Zero Lower Bound on the Nominal Interest Rate and Imperfect Credibility"
(with Gino Cateau)
"Imperfect Asset Substitution in a Small Open Economy Model"
(with Rhys Mendes and Yang Zhang)
"Forward-Looking versus Backward-Looking Behavior in Inflation Dynamics: a New Test"
"The Welfare Losses of Price Rigidities"