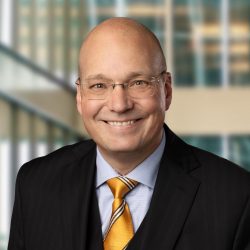 Alexander Ueberfeldt
Senior Research Advisor
PhD (Economics), University of Minnesota (2005)
Diploma (Volkswirtschaftslehre / Economics), University of Bielefeld (2000)
MA (Economics), Purdue University (1999)
Bio
Alexander Ueberfeldt is Senior Research Advisor in the Strategic Leadership & Support team of the Financial Stability Department. An applied macroeconomist, Alexander's research recently focused on the interaction of monetary policy and financial stability. In addition, he has contributed to the understanding of price-level targeting and long-run trends in macro-labour economics. He holds a PhD in Economics from the University of Minnesota.
---
Show all
Staff Analytical Notes
Financial system vulnerabilities increase the downside risk to future GDP growth. Macroprudential tightening significantly reduces financial stability risks associated with vulnerabilities. Monetary policy faces a trade-off between financial stability and macroeconomic risks.
---
Journal Publications
Refereed journals
"Collateralized borrowing and risk taking at low interest rates,"
(with Simona E. Cociuba and Malik Shukayev), European Economic Review, Elsevier, 2016, vol. 85(C), pages 62-83.
"Heterogeneity and long-run changes in aggregate hours and the labor wedge,"
(with Simona E. Cociuba), Journal of Economic Dynamics and Control, Elsevier, 2015, vol. 52(C), pages 75-95.
"Optimal monetary policy under incomplete markets and aggregate uncertainty: A long-run perspective,"
(with Oleksiy Kryvtsov and Malik Shukayev), Journal of Economic Dynamics and Control, Elsevier, vol. 35(7), pages 1045-1060, July 2011.