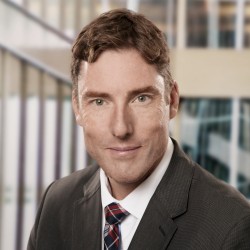 Geoffrey R. Dunbar
Director
Ph.D., Queen's University (2006)
M.A., University of Victoria (1997)
BAH, Queen's University (1992)
Bio
Geoffrey Dunbar is a Director in the International Economic Analysis Department. His research interests include applied econometrics and the macroeconomic implications of demographic change. He received his PhD in economics from Queen's University.
---
Show all
Staff Analytical Notes
The adoption of inflation targeting (IT) by central banks leads to an increase of 10 to 20 percent in measures of financial development, with a lag. We also find evidence that the financial sector benefits of IT adoption were higher for early-adopting central banks.
---
Journal Publications
Journal articles
"Identification of Random Resource Shares in Collective Households Without Preference Similarity Restrictions,"
(with Arthur Lewbel and Krishna Pendakur), Journal of Business & Economic Statistics, October 2019.
"Seasonal adjustment, demography, and GDP growth,"
Canadian Journal of Economics, Canadian Economics Association, Vol. 46(3), pages 811-835, August 2013.
"Working parents and total factor productivity growth,"
Journal of Population Economics, (with Stephen Easton). Springer, Vol. 26(4), pages 1431-1456, October 2013.
"The Family and Medical Leave Act and the labor productivity of parents,"
Economics Letters, Elsevier, Vol. 118(2), pages 334-336, 2013.
"Returns-to-scale and the equity premium puzzle,"
Journal of Economic Dynamics and Control, Elsevier, Vol. 37(9), pages 1736-1754, 2013.
"Children's Resources in Collective Households: Identification, Estimation, and an Application to Child Poverty in Malawi,"
(with Arthur Lewbel and Krishna Pendakur), American Economic Review, American Economic Association, Vol. 103(1), pages 438-71, February, 2013.