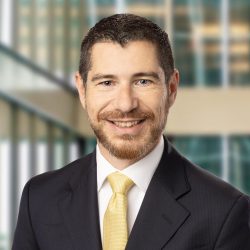 Stefano Gnocchi
Senior Research Director
Universitat Pompeu Fabra, Ph.D. in Economics, 2008
Universitat Pompeu Fabra, M. Sc. In Economics, 2003
Bocconi University, M. Sc. in Economics, 2002
Bocconi University, B.A. in Economics (DES, Discipline Economico-Sociali), 2001
Bio
Stefano Gnocchi is the Senior Research Director in the Canadian Economic Analysis (CEA) Department. His research interests include macroeconomics, monetary economics, and monetary and fiscal policy. Prior to joining the Bank, Stefano held academic positions at the Universitat Autonoma de Barcelona and the Barcelona Graduate School of Economics. He holds a Ph.D. in Economics from Universitat Pompeu Fabra.
---
Show all
---
Journal Publications
Refereed journals
"Housework and Fiscal Expansions",
(with Daniela Hauser and Evi Pappa), Journal of Monetary Economics, Vol. 79, pages 94-108, May 2016.
"Labor Market Participation, Unemployment and Monetary Policy",
(with Alessia Campolmi), Journal of Monetary Economics, Vol. 79, pages 17-29, May 2016.
"Do Labor Market Institutions Matter for Business Cycles?",
(with Andresa Lagerborg and Evi Pappa), Journal of Economic Dynamics and Control, Vol. 51, pages 299-317, February 2015.
"Monetary Commitment and Fiscal Discretion: The Optimal Policy Mix",
American Economic Journal: Macroeconomics, Vol. 5, Issue 2, pages 187-216, April 2013.
"Non-Atomistic Wage Setters and Monetary Policy in a New-Keynesian Framework",
Journal of Money, Credit and Banking, Vol. 41, Issue 8, pages 1613-1630, December 2009.
Other research
"Discretionary Fiscal Policy and Optimal Monetary Policy in a Currency Area",
Working Paper No. 602, Dipartimento di Scienze Economiche Bologna, 2007.
"Optimal simple monetary policy rules and non-atomistic wage setters in a New-Keynesian framework",
Working Paper No. 690, European Central Bank, 2006.