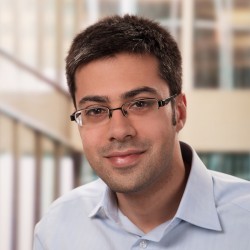 Mikael Khan
Director
M.A. (Economics), Queen's University (2011)
B.A. (Economics), Queen's University (2009)
Show all
Staff Discussion Papers
This paper evaluates the usefulness of various measures of core inflation for the conduct of monetary policy. Traditional exclusion-based measures of core inflation are found to perform relatively poorly across a range of evaluation criteria, in part due to their inability to filter unanticipated transitory shocks.
In an open economy such as Canada's, exchange rate movements can have a material impact on consumer prices. This is particularly important in the current context, with the significant depreciation of the Canadian dollar vis-a-vis the U.S. dollar since late 2012.
Staff Working Papers
In this paper, the authors propose a measure of underlying inflation for Canada obtained from estimating a monthly factor model on individual components of the CPI. This measure, labelled the common component of CPI, has intuitive appeal and a number of interesting features.