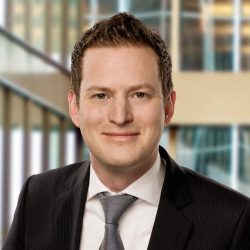 Maarten van Oordt
Research Advisor
PhD, Erasmus University Rotterdam
MSc Business & Economics – Financial Economics (cum laude), Erasmus University Rotterdam
BSc Business & Economics (with highest honour), Erasmus University Rotterdam
Bio
Maarten van Oordt is a Research Advisor in the Currency Department of the Bank of Canada.  His work focuses on digital currency, financial institutions and risk management.  Before joining Currency, Maarten worked as a Senior Analyst in the Financial Stability Department of the Bank of Canada, and as an economist in the Economics and Research Division of De Nederlandsche Bank (Dutch Central Bank).  He received his PhD from Erasmus University Rotterdam on the topic "On Extreme Events in Banking and Finance."  His research has been published in academic journals such as the Journal of Financial Intermediation and the Journal of Financial and Quantitative Analysis.
---
Show all
Staff Analytical Notes
We use a suite of risk-assessment models to examine the possible impact of a hypothetical house price correction, centred in the Toronto and Vancouver areas. We also assume financial stress significantly amplifies the macroeconomic impact of the house price decline.
The Bank's internal credit risk assessment abilities are regularly enhanced. In this note, we present a recent innovation that extends the set of market-based indicators used in the credit risk assessment of financial counterparties.
This note introduces several market-based indicators and examines how they can further inform the Bank of Canada's vulnerability assessment of Canadian financial institutions. Market-based indicators of leverage suggest that the solvency risk for major Canadian banks has increased since the beginning of the oil-price correction in the second half of 2014.
---
Journal Publications
Publications in refereed journals
Chapters in books
Work in progress