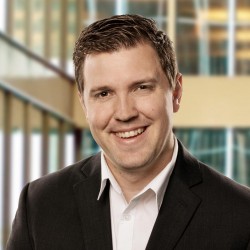 Joel Wagner
Senior Economist
McMaster University, PhD in Economics, 2014
McMaster University, MA in Economics, 2009
Wilfrid Laurier University, BA in Economics, 2008
Bio
Joel Wagner is a Senior Economist in the Monetary Policy and Financial Studies Division of the Canadian Economic Analysis (CEA) Department at the Bank of Canada. His current research interests include macroeconomics, with a specific focus on how technology and innovation drive both business cycle volatility and economic growth. At the bank of Canada, he has been involved in understanding the impact downward nominal wage rigidity has on a workers wage-setting decision. Future research will continue along this path as well as focus on the impact innovations in financial technology have on banking sector.
---
Show all
---
Journal Publications
Refereed journals
"Agency Costs, Risk Shocks and International Cycles", 
(with Marc-André Letendre )  Macroeconomic Dynamics.
"Downward Nominal Wage Rigidity: Evidence Against a Greasing Effect"
Canadian Journal of economics, Forthcoming.