A Discussion on Current Research and Lessons from the COVID-19 Crisis for Monetary Policy
As part of the 2021 renewal of the Bank of Canada's inflation-control agreement with the Government of Canada, Bank staff are currently comparing several monetary policy frameworks. The primary goal of this day-long workshop is to share—and receive comments on—these comparisons. The workshop will also examine lessons learned from the response to the COVID-19 economic slowdown regarding:
alternative monetary policy tools
complementarities between monetary policy and fiscal policy
macroprudential policies
The workshop will take place online and be webcast live. It will consist of a series of lively and thought-provoking discussions. The invited audience includes academics, private sector economists, financial market experts, and representatives from policy think tanks and the media.
Agenda
Times noted below are Eastern Standard Time.
Wednesday, 26 August 2020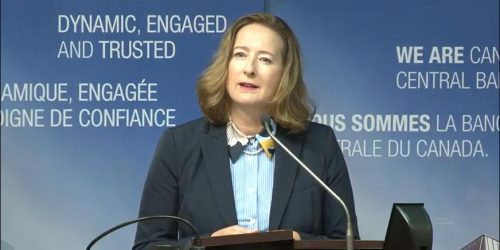 Opening remarks
Senior Deputy Governor Carolyn A. Wilkins discusses the challenges the Bank of Canada is facing as it seeks to renew its inflation-control target in 2021. Kicking off a day-long workshop on the renewal of the monetary policy framework, she explains how the Bank's research on alternative frameworks is shaping up and invites discussion of how the COVID-19 crisis has changed what is known about alternative policy tools in action.