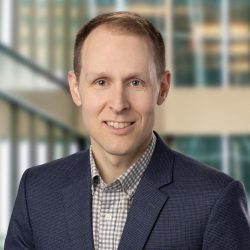 Adrian Walton
Senior Economist
Ph.D. University of Western Ontario 2017
M.Sc. University of Western Ontario 2010
B.Sc. McGill University 2009
Bio
Adrian Walton is a Senior Economist in the Financial Markets Department at the Bank of Canada. His research focuses on how the rules and conventions that govern trading in financial assets affect market functioning, specifically in Canadian equity and fixed-income markets. 
---
Show all
Staff Analytical Notes
The cost of borrowing Government of Canada treasury bills (t-bills) in the repurchase (repo) market is mainly explained by the relationship between the parties involved. Some pairs of parties conduct most of their repos for t-bills rather than bonds, and at relatively high borrowing costs. We speculate that these pairs have formed a mutually beneficial service relationship in which one party consistently receives t-bills, while the other receives cash at a relatively cheap rate.
Government of Canada bonds in circulation that promise very similar payoffs can have different prices. We study the reason for these differences. Bonds that trade more often and earn high rental income in the repurchase agreement (repo) market tend to have higher prices. Bonds with longer tenors and times to maturity tend to have lower prices. This contrast between cheap and expensive bonds is important because trading volume and rental income can change rapidly, unlike tenor and time to maturity, which are stable.
Price controls, or caps, can lead to shortages, as 1970's gasoline price controls illustrate. One million trades show that the market for borrowing bonds in Canada has an implicit price cap: traders are willing to pay no more than the overnight interest rate to borrow a bond. This suggests the probability of a shortage increases when interest rates are very low.
Staff Discussion Papers
This paper presents four blue-sky ideas for lowering the cost of the Government of Canada's debt without increasing the debt's risk profile. We argue that each idea would improve the secondary-market liquidity of government debt, thereby increasing the demand for government bonds and thus lowering their cost at issuance.
This paper investigates how a low or negative overnight interest rate might affect the Canadian repo markets. The main conclusion is that the repo market for general collateral will continue to function effectively.