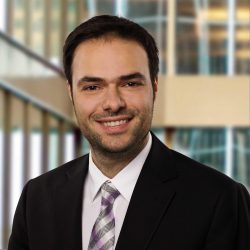 Kerem Tuzcuoglu
Senior Economist
Ph.D., Economics, Columbia University, USA, 2017
M.A., Economics, Koc University, Turkey, 2010
M.S., Mathematics, Bogazici University, Turkey, 2008
Bio
Kerem Tuzcuoglu is a Senior Economist in the Financial Stability Department. His research focuses on theoretical and applied econometrics, nonlinear time series models, and Bayesian econometrics with the applications on macroeconomics and finance. He received his Ph.D. in Economics from Columbia University.
---
Show all
Staff Working Papers
Modeling and estimating persistent discrete data can be challenging. In this paper, we use an autoregressive panel probit model where the autocorrelation in the discrete variable is driven by the autocorrelation in the latent variable. In such a non-linear model, the autocorrelation in an unobserved variable results in an intractable likelihood containing high-dimensional integrals.
---
Journal Publications
Working Papers
Composite Likelihood Estimation of AR-Probit Model: Application to Credit Ratings
Output Effects of Global Food Commodity Shocks
Interpreting the latent dynamic factors by threshold FAVAR model