Bank of Canada Review - Autumn 2012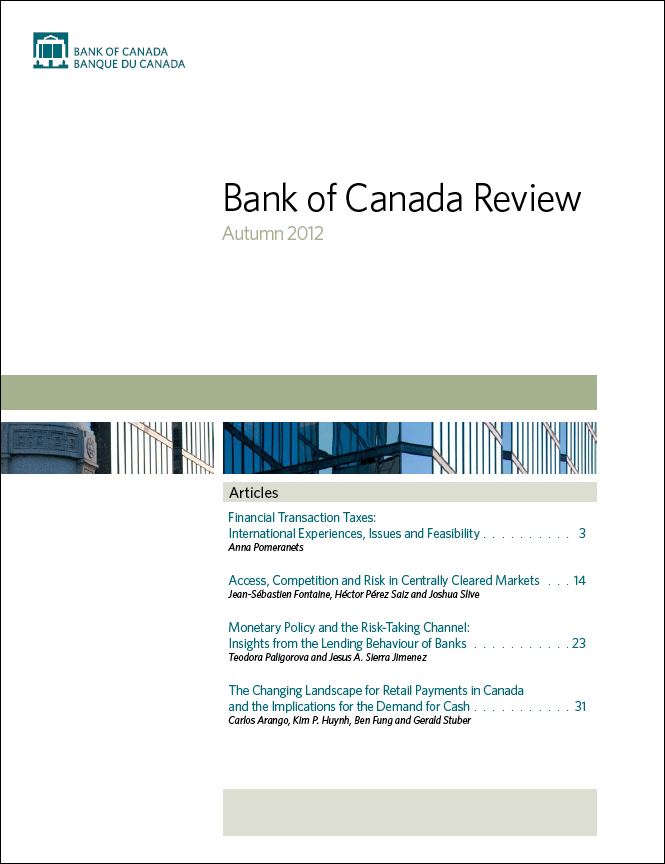 This issue features four articles that present research and analysis by Bank staff. The first focuses on financial transaction taxes; the second on the role of central counterparties in over-the-counter markets; and the third on monetary policy and the risk-taking channel, as seen in the lending behaviour of banks. The fourth article presents research findings on the use of retail payment instruments and discusses the implications of innovations in retail payments on the use of cash over the long term.
The Bank of Canada Review is published four times a year. Articles undergo a thorough review process. The views expressed in the articles are those of the authors and do not necessarily reflect the views of the Bank.
The contents of the Review may be reproduced or quoted, provided that the publication, with its date, is specifically cited as the source.