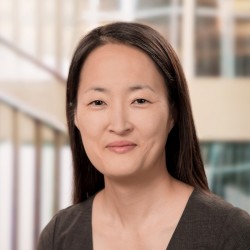 Bo Young Chang
Principal Analyst
PhD in Finance, McGill University
MSc in Mathematical Finance, University of British Columbia
BSc in Mathematics
Bio
Bo Young Chang is a Principal Analyst in the Funds Management and Banking Department at the Bank of Canada.
---
Show all
Staff Analytical Notes
This note examines the costs of the Government of Canada bond buyback and switch programs between 1998 and 2016. Our analysis indicates that the auction design of the buyback program was effective in retiring government debt with minimal costs resulting from bid shading in auctions and price impact.
Staff Working Papers
There is a close link between prices of equity options and the default probability of a firm. We show that in the presence of positive expected equity recovery, standard methods that assume zero equity recovery at default misestimate the option-implied default probability.
We measure uncertainty surrounding the central bank's future policy rates using implied volatility computed from interest rate option prices and realized volatility computed from intraday prices of interest rate futures.
---
Journal Publications
Refereed journals
"Option-Implied Measures of Equity Risk"
(with Peter Christoffersen, Kris Jacobs, and Gregory Vainberg), Review of Finance, 16 (2), 385-428, 2012.
"Market Skewness Risk and the Cross-Section of Stock Returns"
(with Peter Christoffersen and Kris Jacobs), Journal of Financial Economics, forthcoming.
Chapters in books
Chapter on Forecasting Using Option Prices, (with Peter Christoffersen and Kris Jacobs), 2012, Handbook of Economic Forecasting, Volume 2, edited by Graham Elliott and Allan Timmermann, in the Handbooks in Economics Series edited by Kenneth J. Arrow and Michael D. Intriligator, forthcoming.
Other research
"Option-Implied Risk Around Mergers and Acquisitions"
(with Gregory Vainberg), working paper
"Option-Implied Quantiles and the Expected Market Return"
working paper