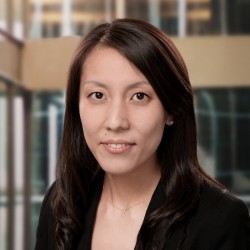 Yuko Imura
Principal Researcher
Ph.D., The Ohio State University, 2012
Bio
Yuko Imura is a Principal Researcher in the International Economic Analysis Department. Her primary research fields are international trade and finance, monetary economics and computational economics. She received her PhD in Economics from The Ohio State University.
---
Show all
Staff Analytical Notes
Recent sharp declines in commodity prices and the simultaneous depreciation of the Canadian dollar (CAD) relative to the U.S. dollar (USD) have rekindled an interest in the relationship between commodity prices and the CAD-USD exchange rate.
---
Journal Publications
Refereed journals
Other research papers
Endogenous Trade Participation with Incomplete Exchange Rate Pass-Through
Heterogeneous Firms, Endogenous Entry,and Monetary Policy in an Open Economy
Endogenous Entry and Price Responsiveness
(with Yi-Chan Tsai)
Collateralized Borrowing in a Two-Country DSGE Model with Production Heterogeneity
(with Julia Thomas)
Credit Market Frictions and Sudden Stops