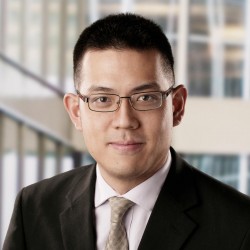 Jeffrey Gao
Senior Analyst
M.A., Duke University (2014)
B.Math, University of Waterloo (2012)
Bio
Jeffrey Gao is a Senior Analyst in the Funds Management and Banking Department at the Bank of Canada.
---
Show all
Staff Analytical Notes
This analytical note evaluates the reliability of proxies for measuring liquidity in Canadian bond markets. We find that price-impact and bid-ask proxies paint a similar picture of evolving liquidity conditions to that obtained from richer measures of liquidity for benchmark Government of Canada bonds.
Staff Working Papers
This paper finds that Government of Canada benchmark bonds tend to be more illiquid over the subsequent month when there is a large increase in government debt supply. The result is both statistically and economically significant, stronger for the long-term than the short-term sector, and is robust when other macro factors are controlled for.
---
Journal Publications
Open source projects
Canadian Debt Strategy Model code on GitHub