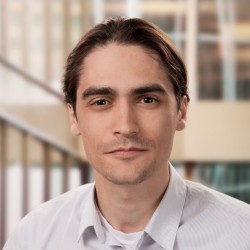 Josef Schroth
Principal Researcher
Ph.D. Economics, UCLA, 2011
MSc Economics and Econometrics, Southampton University, 2006
BSc Economics and Business, Goethe University Frankfurt, 2005
Bio
Josef Schroth is a Principal Researcher in the Financial Stability Department at the Bank of Canada. He works in the areas of macroeconomics and accounting. Specific topics include financial market regulation and disclosure choice. Josef Schroth received his PhD in economics from UCLA.
---
Show all
---
Journal Publications
Refereed journals
"Managerial Compensation and Stock Price Manipulation."
Journal of Accounting Research, vol. 56, no. 5, p. 1335-1381 (2018).
"Optimal Intermediary Rents."
American Economic Journal: Macroeconomics, vol. 8, no. 1, p. 98-118 (2016).