Canada 150 Commemorative Note (2017)
Size: 152.4 x 69.85 mm (6.0 x 2.75 inches)
The Bank of Canada is marking the 150th anniversary of Confederation by issuing a commemorative $10 bank note in 2017. This unique note celebrates our history, land and culture. This is only the fourth commemorative bank note issued by the Bank in its 80-year history. To learn more about this special note, click here.
$20 Commemorative Note (2015)
Size: 152.4 x 69.85 mm (6.0 x 2.75 inches)
On 9 September 2015, Queen Elizabeth II became the longest-reigning sovereign in Canada's modern era. In recognition of this historic milestone, the Bank issued a commemorative bank note that is a variation of the existing $20 note in the Frontiers series.
Explore eight decades of portraits of Queen Elizabeth II on Canada's bank notes.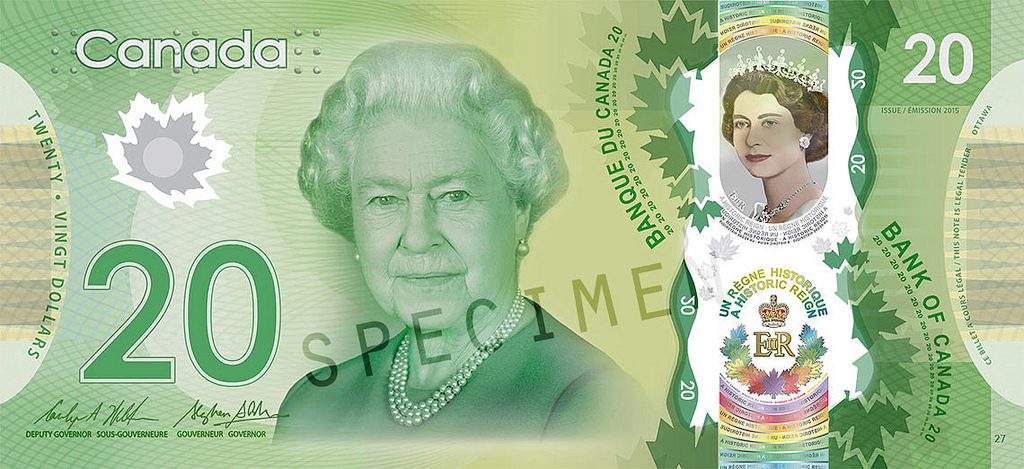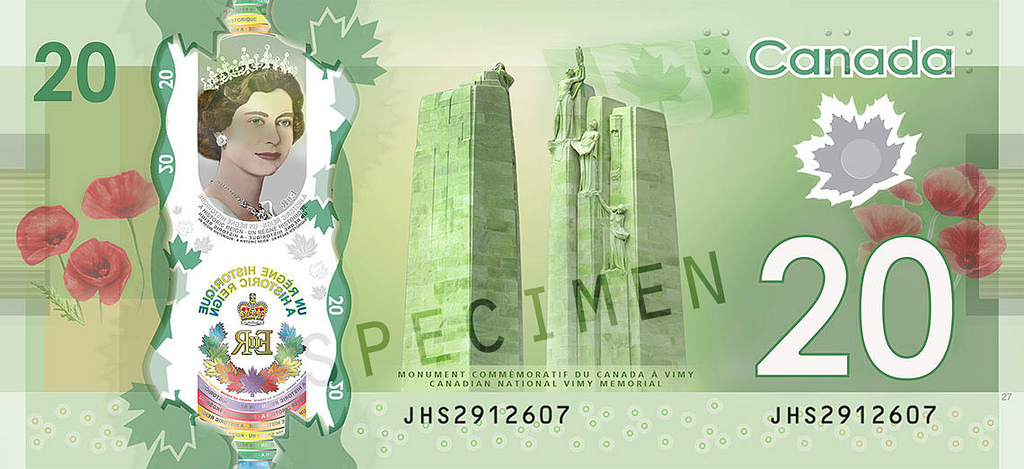 $1 Commemorative Note (1967)
Size: 152.4 x 69.85 mm (6.0 x 2.75 inches)
In honour of the 100th anniversary of Confederation, a modified version of the 1954 $1 note was issued, bearing the date 1967. The centennial logo was added to the front of the note and a view of Canada's original Parliament Buildings, destroyed by fire in 1916, was substituted for the prairie landscape that appeared on the original 1954 $1 note. A second version of this commemorative note, featuring the dates 1867–1967 in place of the serial numbers, was also issued.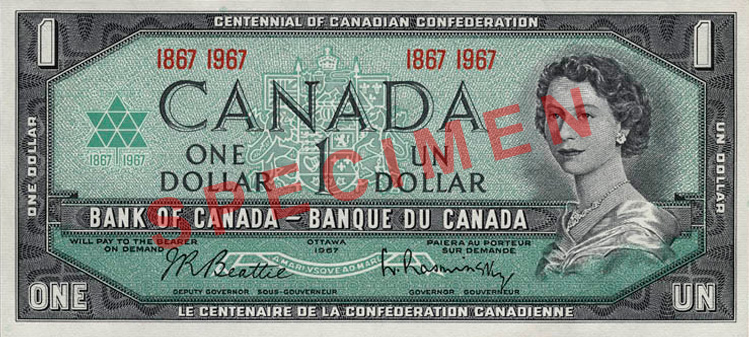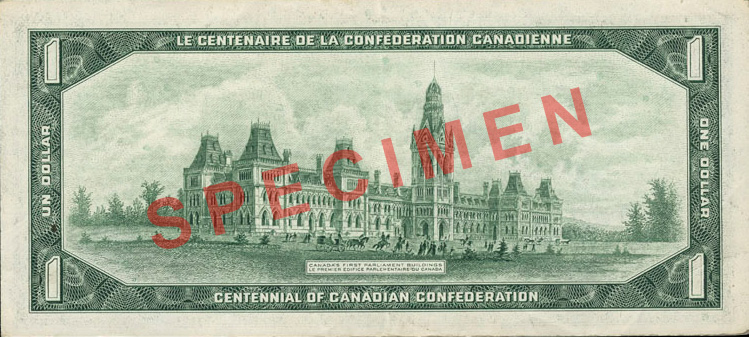 $25 Commemorative Note (1935)
Size: 152.4 x 69.85 mm (6.0 x 2.75 inches)
A commemorative $25 note bearing the date 6 May 1935 was issued in honour of the Silver Jubilee of King George V. Similar to the 1935 series, this denomination was available in either French or English.