Meet the academic consultants and researchers from outside the Bank who are working with us.
Academic consultants and researchers working with the Bank have access to some unique data sets and are often granted an individual-level view of household and business choices. Notable experts in the field have started to collaborate with our staff to explore these data sets.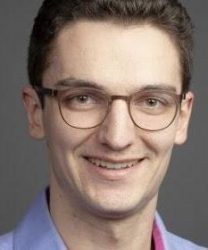 "I am a Ph.D. Candidate in the Department of Economics at Queen's University. I will be joining the Department of Economics at the University of Chicago in July 2023, following a one year postdoctoral position at Princeton University. My primary area of research interest lies at the intersection of Empirical Industrial Organization and Finance. Since many financial markets operate via auction-like mechanisms, my work both uses and develops tools for the empirical study of auctions. My job market paper, "Quantity Commitments in Multiunit Auctions: Evidence from Credit Event Auctions," estimates a structural model of bidding behavior in these auctions and uses it to quantify the role of commitments and to consider the effect of potential changes to the auction design. My collaboration with the Bank of Canada focuses on the sale of government debt and the interaction of the primary and secondary market for Government of Canada securities."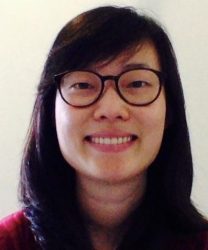 "I am a PhD Candidate in the Finance Department at New York University. My primary area of research concerns household debt and financial stability. Over the past two years, I have worked with the Bank of Canada to analyze macroprudential policies. In particular, I study policies which limit the amount of debt households may acquire, and evaluate how effectively these policies reduce households' vulnerability to negative shocks."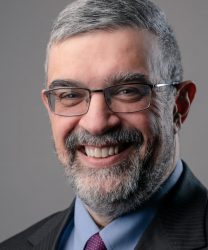 Barry Scholnick
"I am the Roger S. Smith Professor of Business Economics in the Alberta School of Business, University of Alberta, Canada. The main focus of my research is on Household Finance. I have published in top Economics and Finance journals, including The Review of Financial Studies, The Review of Economics and Statistics, The Journal of Business, The Journal of Money, Credit and Banking, etc. I have been awarded multiple research grants from the Social Sciences and Humanities Research Council of Canada (SSHRC). I am currently working with the Bank of Canada on a variety of Household Finance projects. "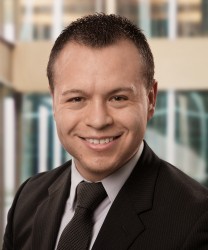 "I am an Assistant Professor in the Department of Economics at the University of Western Ontario. I joined the university in 2019 after spending eight years at the Bank of Canada, where I worked as a Senior Economist and as a Principal Researcher.
My research interests include financial asset pricing, financial risk management and financial market infrastructures (FMIs). I was published in academic and practitioner journals, I served in editorial boards, and I spoke at several conferences, universities, and policy institutions, including the Bank for International Settlements (BIS), the Federal Reserve Board of Governors and various other central banks. I have been an Academic Consultant for the Bank of Canada since 2019 and have previously spent time as a Visiting Scholar at De Nederlandsche Bank, HEC Paris and Queensland University of Technology. I have also held teaching positions in the business schools of Carleton University, the University of Ottawa and Simon Fraser University, where I obtained a PhD in finance in 2014.
In addition to my academic responsibilities, I serve as the Director of Financial Engineering and Research at Financial Network Analytics Ltd. (FNA), a leader in Regulatory Technology (RegTech) and Supervisory Technology (SupTech). I am also a member of the Advisory Board of the New York Institute of Finance, a training center for professionals in the financial services industry."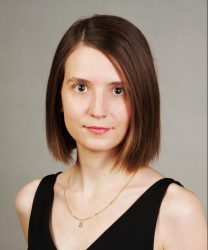 Barbara Boggiano
"I joined the Chair of Economic Policy at the University of Potsdam as a Post-Doctoral Researcher in May 2021. Previously, I was a Post-Doctoral Researcher at the Department of Economics at the University of Hamburg and the Hamburg Center for Health Economics (HCHE) from August 2020 to April 2021. From October 2019 to July 2020, I visited the "Labour Markets and Human Resources" Department at the ZEW – Leibniz Centre for European Economic Research (ZEW, Mannheim) as a DAAD (German Academic Exchange Service) research fellow.
My research interests are household finance, health and labour economics, economic history, and development with a focus on gender issues. One strand of my research explores the long-term effects of a war on intimate partner violence. In addition, I am currently studying the impact of pollution on the costs of public healthcare in Leicester."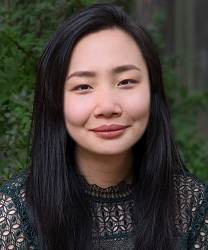 Minnie Cui
"I am a PhD student in the Finance and Economics joint program at the University of Wisconsin-Madison. My primary area of research interest concerns empirical industrial organization and household finance. My ongoing collaboration with the Bank of Canada focuses on household and multi-product retail firm behaviors amidst supply chain disruptions during the COVID-19 pandemic."
"I served as Deputy Governor from 2013 until my retirement from the Bank of Canada in June 2022. In this capacity, I was one of two deputy governors responsible for overseeing the Bank's analysis and activities promoting a stable and efficient financial system. From 2016, I supervised the Bank's analysis of domestic economic developments. As a member of the Bank's Governing Council, I shared responsibility for decisions related to monetary policy and financial system stability and for setting the Bank's strategic direction.
I joined the Bank in 1997 as a visiting Research Advisor in what is now the International Economic Analysis Department. In 2001, I was appointed Senior Research Director in the same department and became its Managing Director in 2005. In 2010, I was appointed Advisor to the Governor, with responsibilities for financial stability analysis and coordinating the Bank's contribution to the Financial Stability Board.
I published research focused on exchange rates and monetary theory and policy in open economies, the international monetary system and financial stability. I was also active in university recruiting and sponsored the Governor's Challenge undergraduate student competition. A champion of efforts to promote economic opportunity and inclusion for Indigenous Peoples, I was a founding member of the Central Bank Network for Indigenous Inclusion."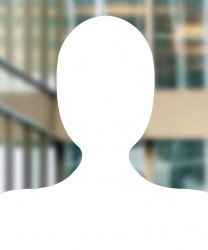 Anson Ho
"I am an Assistant Professor in the Department of Real Estate Management at Toronto Metropolitan University. My primary research interests include consumer finance, housing, and macroeconomics. Prior to joining TMU in 2020, I worked at the Bank of Canada as a Senior Economist in the Financial Stability Department (2016-2020) and as an Assistant Professor at Kansas State University (2011-2016). I received my Ph.D. in economics from the University of Iowa in 2011."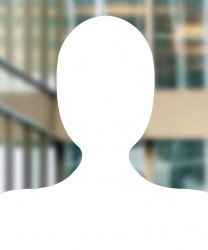 Gregory Bauer
"I am the Associate Dean, Strategic Partnerships and full Professor at the Gordon S. Lang School of Business and Economics. Prior to joining Lang, I was the Michael J. Barclay Alumni Professor and Associate Dean of Full-Time Programs at the Simon Business School, University of Rochester. In that role, I was responsible for admissions, academic affairs and career advice for the full-time MBA, MS in Finance, MS in Accounting, MS in Business Analytics and MS in Marketing Analytics programs. I received my doctorate from the Wharton School of Business at the University of Pennsylvania. I also hold the Chartered Financial Analyst (CFA) designation.
Prior to rejoining the Simon School in a full-time capacity in 2017, I worked at the Bank of Canada for 17 years in a variety of roles. My last position was as the Senior Research Director in the Financial Markets Department. My research has contributed to important public policy debates on: the likelihood of house price corrections; the interaction of monetary and financial stability policies; and, the limitations imposed by global financial markets on the ability of central banks to conduct conventional and non-conventional monetary policies. My work has received attention in the Canadian press and had an impact on the inflation-targeting agreement between the Bank and the Government of Canada. I have published articles in the Journal of Financial Economics, the Review of Economic Studies, the Journal of Econometrics, the Journal of International Money and Finance, and the International Journal of Central Banking.
My current research is focused on the Government of Canada bond market. In collaboration with researchers at the Bank, I am examining the role of asymmetric information in the market and evaluating the impact of the Bank's policy interventions during the COVID-19 pandemic."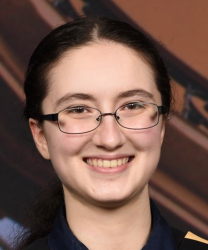 Kyra Carmichael
"I am a PhD student in the Department of Economics at Northwestern University. My primary areas of research interest are macroeconomics and household finance. My ongoing collaboration with the Bank of Canada focuses on household-level borrowing responses to tighter macroprudential policy."