Why we need business participation
When we set monetary policy at the Bank, we consider many factors, including the perceptions of business leaders regarding industry conditions and the economic outlook.
To gather their views, Bank representatives conduct interviews with business leaders from across the country about current, past and future business conditions. These interviews are conducted four times per year, with approximately 100 firms that are selected from across Canada in accordance with the composition of the country's gross domestic product.
Survey responses are aggregated and published in the Bank's quarterly Business Outlook Survey. (Individual survey responses are treated as strictly confidential.) These overall results help provide insight into the business decisions that underlie the official economic statistics, and give us a better understanding of what leaders are seeing in their industries and how they are planning accordingly.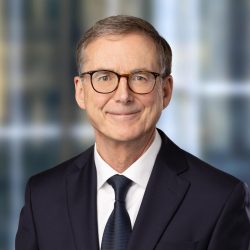 Through our surveys and conversations with business leaders, we regularly gain insights into business conditions before they show up in official statistics, which is crucial to our monetary policy deliberations. So, I hope you will take the time to participate in this important initiative; your contribution would be most valuable.
How we engage with businesses
A representative from one of the Bank's regional offices may contact you, as a business leader, to propose a meeting where you can discuss the economy and share your views on the conditions your business or industry is facing. You may also be invited to a briefing session following the publication of the Monetary Policy Report, hosted by a member of the Bank's Governing Council.