Viola Desmond was selected by the Minister of Finance to be featured on Canada's next regularly circulating $10 bank note. The selection was drawn from a short list of five iconic Canadians who, together, illustrate the diverse and important contributions women have made in shaping Canada's history. Watch Viola's Heritage Minute video, find out more about the selection process, and learn about other changes coming to your bank notes.
Viola Desmond (1914–1965)
Viola Desmond remains an icon of the human rights and freedoms movement in Canada. A successful Nova Scotia businesswoman, she defiantly refused to leave a whites-only area of a movie theatre in 1946 and was subsequently jailed, convicted and fined. Her court case was one of the first known legal challenges against racial segregation brought forth by a Black woman in Canada.
Thriving entrepreneur
As a middle-class Black woman in the 1930s and 1940s, Viola Desmond was always a trailblazer. From her early days as a school teacher, her ambition was to set up her own hairdressing business. The first hurdle was training. Beauty schools in Halifax restricted Black women from admission, so she travelled to Montreal, New York and New Jersey to pursue various courses, eventually receiving a diploma from the renowned Apex College of Beauty Culture and Hairdressing in Atlantic City.
In 1937, Desmond set up Vi's Studio of Beauty Culture in Halifax, which became a gathering place for women in the community. But her vision didn't end there. Within a few years, she established the Desmond School of Beauty Culture, which drew students from across Nova Scotia, New Brunswick and Quebec. Another venture—manufacturing and marketing Vi's Beauty Products—was also generating orders from across Nova Scotia. She had made positive inroads as both an entrepreneur and a role model in her community and was an inspiration to her clients and students alike.
The legal challenge sparked by Desmond touched a nerve within the Black community and added to the growing consciousness regarding racial discrimination in Nova Scotia. Her case was an inspiration for change and part of a wider set of efforts toward racial equality across the country.
Desmond's perseverance, and the attention generated by her case, paved the way for a broader movement to recognize the importance of human rights in Canada.
Desmond received a posthumous free pardon from the Nova Scotia government on 15 April 2010. It was granted by then-Lieutenant Governor of Nova Scotia Mayann Francis, who was the first Black Nova Scotian and only the second Black person in Canada to hold this office. The pardon was accompanied by a public declaration and apology from then-Premier Darrell Dexter, who indicated that charges should never have been laid and that her conviction was a miscarriage of justice.
Though the events at the Roseland Theatre are now 70 years behind us, Desmond's struggle for social justice and her singular act of courage continue to resonate with Canadians.
The Desmond $10 note and beyond – changes coming to your bank notes
The Bank has now designed this new $10 note featuring Viola Desmond. Through consultation with subject matter experts, the reverse side of the note depicts symbols and images that represent the broader themes of social justice and the struggle for rights and freedoms.
To continue to celebrate more iconic Canadians, the next $5 note will also feature a new portrait subject and supporting imagery. In due course, the Bank will launch another consultation process to seek input from Canadians on the design of the next $5 note, building on the success of this most recent process.
This will be a few years in the making. The new $10 note is expected in late 2018, and the new $5 note will follow a few years after that, but soon enough two new notable Canadians will be celebrated on our currency. The subsequent notes (the $20, $50 and $100 notes) will follow every few years.
Macdonald and Laurier
As Viola Desmond is featured on the $10 note, and another iconic Canadian will be featured on the future $5 note, Canada's first Prime Minister, Sir John A. Macdonald, and our first francophone Prime Minister, Sir Wilfrid Laurier, will be featured on our higher value bank notes. This will take place when the higher value notes are redesigned.
These changes mean that former prime ministers William Lyon Mackenzie King and Sir Robert Borden will no longer be portrayed on bank notes. The $20 denomination will continue to feature the reigning monarch.
This design approach affords the opportunity to showcase and celebrate more great Canadians, while maintaining our historic roots.
For more information on the process that led to selecting Viola Desmond as the portrait subject for the $10 note, please consult A Bank NOTE-able Canadian Woman: A backgrounder on the selection and public consultation process and the approach to Canada's next series of bank notes.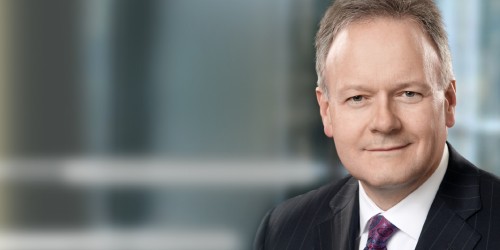 Canadian Museum of History – Event (Webcasts)
Governor Stephen S. Poloz, Minister of Finance Bill Morneau and Minister of Status of Women Patty Hajdu will reveal which iconic Canadian woman will be featured on the next regularly circulating bank note. (9:00 (ET) approx.).