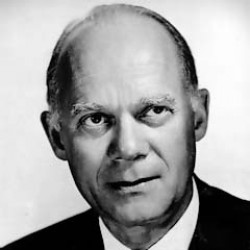 Louis Rasminsky
Former Governor (1961 - 1973)
Past Governors of the Bank
Bio
Mr. Rasminsky was appointed Governor of the Bank of Canada and President of the Industrial Development Bank in July 1961. He was re-appointed for a second 7-year term in 1968.
Born in Montreal in 1908, Mr. Rasminsky was educated at the University of Toronto and the London School of Economics. He worked at the League of Nations from 1930-40 as a specialist in monetary and banking matters.
Mr. Rasminsky joined the Bank of Canada in 1940, with the Foreign Exchange Control Board, and became Executive Assistant to the Governor in 1943. He served in that post until 1954, acting as advisor on many international committees and conferences and was appointed Executive Director of the International Bank for Reconstruction and Development in 1950.
Mr. Rasminsky served as Deputy Governor of the Bank of Canada from 1955 until his appointment as Governor in 1961. He resigned from the Bank on 1 February 1973.
Mr. Rasminsky passed away on 15 September 1998 at his home in Ottawa, Ontario.
---