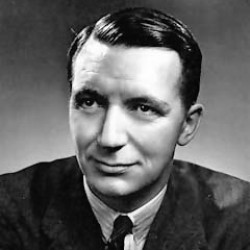 James Coyne
Former Governor (1955 - 1961)
Past Governors of the Bank
Bio
James Coyne was appointed Governor of the Bank of Canada and President of the Industrial Development Bank on 1 January 1955.
Born in Winnipeg, Mr. Coyne graduated from the University of Manitoba with a BA in 1931 and studied at Oxford University as a Rhodes Scholar, attaining a BA Jurisprudence and BCL in 1934.
Mr. Coyne first joined the Research Department of the Bank of Canada in 1938. He left to join the Central Mortgage Bank in June 1939 and subsequently served with the Foreign Exchange Control Board, the Canadian Embassy in Washington, and the Wartime Prices and Trade Board. He served in the Royal Canadian Air Force from 1942 to 1944.
Returning to the Bank of Canada in 1944, Mr. Coyne was Executive Assistant to Governor Towers from 1944 to 1949. He took on additional duties as Securities Advisor from 1946 to 1949 and served as Deputy Governor from 1950 to 1954. He resigned from the Bank on 13 July 1961.
Mr. Coyne passed away on 12 October 2012.
---