Advisory Council members
The independent Advisory Council members were announced on 4 April 2016 by the Governor of the Bank of Canada, Stephen S. Poloz, and Senior Deputy Governor Carolyn Wilkins. They will develop a short list of iconic Canadian women who could be featured on the first bank note of the next series.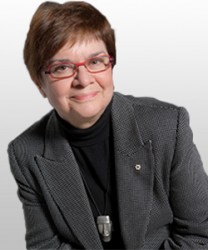 Dr. Margaret Conrad
University of New Brunswick, History Department
Professor Conrad (Professor Emerita) held a Canada Research Chair in Atlantic Canada Studies at the University of New Brunswick from 2002 to 2009. She has published widely in the fields of Atlantic Canada and women's history. She is co-author of Canadians and Their Pasts (University of Toronto Press, 2013), which drew on interviews with more than 3,400 Canadians, and author of A Concise History of Canada (Cambridge University Press, 2012). She is a Fellow of the Royal Society of Canada (1995) and an Officer of the Order of Canada (2004).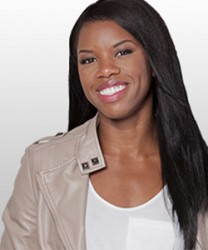 Perdita Felicien
World Champion Hurdler and Motivational Speaker
A World Champion, Olympian and 10-time National Champion, Perdita Felicien represented Canada in the 100m hurdles for more than a decade, and earned more international medals and titles than any other female track and field athlete in Canadian history.
Since her retirement from professional sport in 2013, Perdita has worked for CHCH News, and been a contributor for The Morning Show on Global and Newstalk 1010. She is currently working on a book about her experiences on and off the track, and this summer she will be part of the CBC broadcast team at the 2016 Olympics in Rio de Janeiro.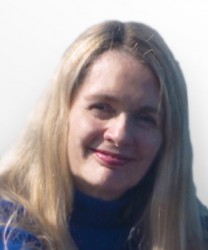 Merna Forster
Historian and Author
A graduate of the University of Alberta and Laval University, Merna Forster worked with national parks and national historic sites across Canada in the areas of public education, outreach and visitor services. She is a long-time advocate of Canada's unsung heroines and led the national campaign calling for Canadian women on bank notes.
Merna's awards include the 125th Anniversary of the Confederation of Canada Commemorative Medal, and the Daughters of the American Revolution Historic Preservation Medal. She is currently Executive Director of the Great Unsolved Mysteries in Canadian History Project, University of Victoria.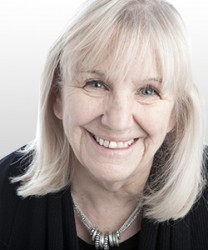 Francine Descarries
Université du Québec à Montréal, Département de sociologie
A founding member of UQAM's Institut de recherches et d'études féministes [Institute of Women's Studies], Francine Descarries is a professor at the UQAM's Department of Sociology and Scientific Director of the Réseau québécois en études féministes [Quebec Network of Women's Studies]. Her research interests include feminist theory, the evolution of speech and practices in the women's movement in Quebec, as well as issues related to family, women in the workforce and the continuing pattern of the social divide between the sexes.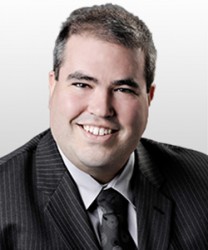 Dominic Giroux
Laurentian University, President and Vice-Chancellor
Dominic Giroux started his career in education as a school board trustee at age 19. Prior to his appointment as President of Laurentian University in 2009, he was assistant deputy minister with the Ontario Ministry of Education and the Ministry of Training, Colleges and Universities, after having served as CFO of two French-language school boards in southern and eastern Ontario.
A member of the Ontario College of Teachers, Mr. Giroux holds bachelor's degrees in social sciences and education from the University of Ottawa, and an MBA from École des Hautes Études Commerciales (HEC) in Montreal.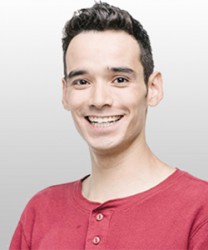 Michael Redhead Champagne
Youth Activist and Founder of AYO! (Aboriginal Youth Opportunities)
Michael Redhead Champagne has spent the last 19 years speaking out and leading by example. Recognized in 2015 in TIME Magazine as a Next Generation Leader, MC takes a solution-oriented approach to youth engagement, facilitation and community mobilization.
Michael has been recognized as a Manitoba Hero, a Future Leader of Manitoba, and received a Manitoba Aboriginal Youth Achievement Award for community service. As the founder of AYO!, he is committed to various community initiatives including Meet Me at the Bell Tower, AYO Politix, ARROWS Youth Engagement Strategy, 13 Fires, Fearless R2W and Winnipeg Water Wednesday.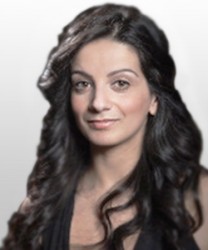 Gurjinder Basran
Writer
Gurjinder Basran's debut novel, Everything Was Good-bye, was the winner of the Search for the Great BC Novel Contest in 2010, the winner of the BC Book Prize, Ethel Wilson Fiction Award in 2011 and named as a Chatelaine Magazine Book Club pick in 2012. Gurjinder was named by the CBC as one of "Ten Canadian women writers you need to read" and was listed as "One to Watch" by the Vancouver Sun. Gurjinder studied Creative Writing at Simon Fraser University and the Banff Center for the Arts. She lives in Delta, BC with her family.
Expert Panel members
This panel of experts in public consultation will guide the work of the Advisory Council throughout the selection process.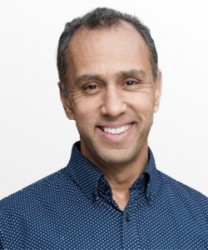 Dr. Jonathan Rose
Queen's University, Department of Political Studies
A multiple award winning teacher, Jonathan Rose is Associate Professor of Political Studies at Queen's University. He has a long standing interest in deliberative practice and Canadian politics. He was the Academic Director of the Ontario Citizens' Assembly on Electoral Reform, the first such body in Ontario and second in the world. In 2013, Jonathan designed and implemented a citizens' assembly for Prince Edward County in Ontario and is a regular contributor on citizen participation to the Institute on Governance's Executive Leadership Program.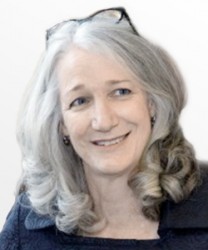 Dr. Barbara Crow
Queen's University, Department of Sociology
Barbara Crow is the Dean of the Faculty of Arts and Science at Queen's University. Barbara's research interests are in the social, cultural, political and economic implications of digital technologies, and she has edited collections on mobile technologies, radical feminism, and Canadian Women's Studies. Her education includes a Bachelor of Arts Honours in political science and Women's studies, and a Master's and a PhD in Sociology. Barbara has worked on a number of large-scale interdisciplinary grants with engineers, designers, artists and communication scholars to produce technical and cultural content for mobile experiences and she is also one of the co-founders of the Mobile Media Lab, and a co-founding editor of wi: a journal of mobile media.