Meet the Advisory Council who developed the short list of iconic Canadians.
On March 9, 2020, the Bank of Canada announced the members of the independent Advisory Council who would develop a short list of iconic Canadians who could be featured on the next $5 bank note. They committed to a comprehensive evaluation of all eligible nominees submitted by Canadians during the open call for nominations. The short list has been presented to the Minister of Finance, who will make the final decision.
---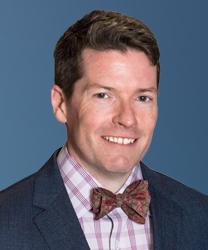 Nicholas R. Bell
Nicholas Bell was named President and CEO of Glenbow Museum in Calgary, Alberta in 2019. Previously, he was Senior Vice President for Curatorial Affairs at Mystic Seaport Museum, the preeminent American maritime museum, in Connecticut, and The Fleur and Charles Bresler Curator-in-Charge of the Smithsonian's Renwick Gallery, in Washington, DC, where he led dramatic advances in programming and community engagement. A Vancouver native, Nicholas is author and editor of 10 books on art, museums and contemporary culture.
---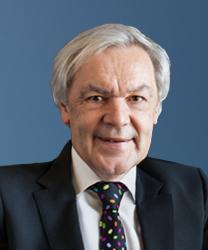 Michel Côté
After studying literature, pedagogy and administration, Michel Côté held several positions at what was then Quebec's Ministry of Cultural Affairs, including strategic planning consultant, program director and performing arts director. He then pursued a career in museum studies, which led him to become executive director of the Musées de la civilisation (Quebec City) and founding director of the Musée des Confluences (France). Mr. Côté was president of the Société des musées du Québec and of the International Council of Museums (ICOM) Canada. He also sat on ICOM's Executive Board (Paris). He received numerous awards and honours including Knight of the Ordre national du Québec, an Officer of the Ordre des Arts et Lettres (France) and a Knight of the Légion d'honneur (France). He is based in Quebec City, Quebec.
---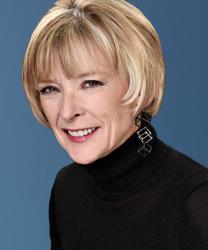 Charlotte Gray
Charlotte Gray is one of Canada's best-known biographers and writers of popular history. Author of 11 acclaimed books of literary non-fiction, her ability to provide original and intriguing entry points into Canadian history has earned her a large and faithful readership. Charlotte has chaired the boards of both Canada's National History Society and the Art Canada Institute, has been a board member of PEN Canada and the Ottawa International Writers Festival, and has been a juror for the International Cundill History Prize, Scotiabank Giller Prize, and the RBC Taylor Prize. An adjunct research professor at Carleton University in Ottawa, Ontario, she holds five honorary degrees and is a member of the Order of Canada and a Fellow of the Royal Society of Canada.
---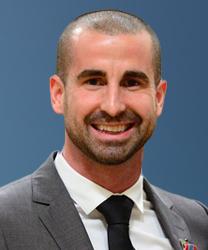 Benoît Huot
Benoît Huot is one of Canada's greatest Paralympic athletes. He was born with a club foot, a malformation in his right leg. He started swimming at the age of eight, and won 20 medals at five Paralympic Games between 2000 and 2016. As a member of the Canadian national team from 1998 to 2018, he brought home more than 32 medals in six World Championships, setting more than 60 world records in his category. Benoît has always been involved in multiple causes for youth, inclusiveness and healthy living. He is a proud ambassador for Jumpstart and Right to Play, and a member of the Order of Canada and a Knight of the Ordre national du Québec. In sharing his passion for life, Benoît encourages the next generation, inspires youth to reach beyond their limits and motivates Canadians to make their dreams come true. Benoît is based in the Montreal, Quebec area.
---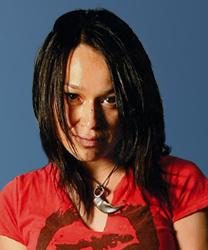 Tatanniq Lucie Idlout
Inuk singer/songwriter, actor and activist, Tatanniq Lucie Idlout, from Nunavut Territory, is the granddaughter of Joseph Idlout, who was featured on the 1969–1979 Series, Scenes of Canada $2 bank note in a scene at Aullativik, outside of what is now known as Pond Inlet. Originally from Pond Inlet, she now lives in Nunavut's capital, Iqaluit, and focuses the bulk of her time on revitalization of the Inuktitut language through the arts.
---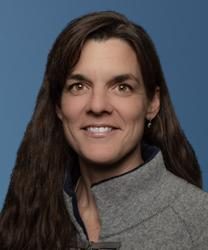 Major Nathalie Sleno, MD, CCFP, CD, Flight Surgeon, Dive Medical Officer
Dr. Sleno has a doctorate in medicine from the University of Manitoba and completed her residency in family medicine at the University of Alberta. She has experience in human factors and ergonomics, working in acquisition of military equipment, assisting in publication of technical documents for the Canadian Armed Forces. Dr. Sleno has flying experience as pilot in single engine aircraft and has been an instructor in aerospace physiology. She was the founding CEO of a tech start-up company, Leap Biosystems. Dr. Sleno was a top 17 finalist, one of five women, in the 2016-2017 Canadian Space Agency Astronaut Recruitment Campaign, a process that started with 3,772 applicants for two astronaut positions. She is based in Yellowknife, Northwest Territories.
---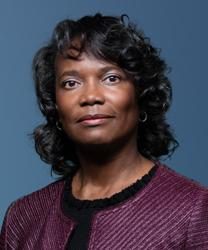 Candace L. Thomas, QC
Candace Thomas is a partner in the law firm of Stewart McKelvey and based in Halifax, Nova Scotia. She is Co-Chair of the firm's Diversity and Inclusion Committee and former lead of the Owner Managed Business Practice Group. Candace was included in the 2017-2020 editions of The Best Lawyers in Canada for her work in Corporate Law. She received her Queen's Counsel designation in 2017 and was named one of the 100 Accomplished Black Canadian Women in 2018. She is a member of the Nova Scotia Barristers' Society, the Law Society of Ontario and the Canadian Bar Association. Among other involvements, Candace is Chair of the Board of Governors of Dalhousie and a member of the International Women's Forum.