The Bank of Canada is the nation's central bank. Our main role is "to promote the economic and financial welfare of Canada," as defined in the Bank of Canada Act.
Our main areas of responsibility are:
We were founded as Canada's central bank in 1934 and opened our doors in March 1935. In 1938, we became a Crown corporation belonging to the federal government.
The Bank of Canada Act has been amended several times, but the preamble to the Act has not changed. We still exist "to regulate credit and currency in the best interests of the economic life of the nation."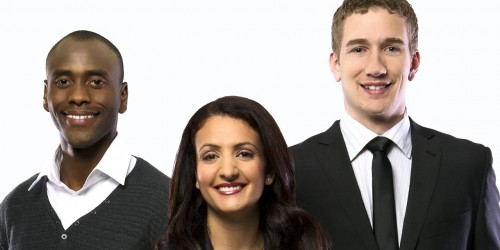 Careers
Find out how you can join our team, and get the facts on our university recruitment campaign.
As our Chief Executive Officer, the Governor ultimately has full control over the business of the Bank. The Governor:
Our Governor must be a Canadian citizen with experience in international finance and a thorough understanding of financial markets and the economy.
The Board of Directors appoints the Governor:
according to eligibility requirements in the Bank of Canada Act
for a seven-year term, to allow the medium- and long-term perspective essential for effective monetary policy
with the approval of the Governor in Council (the federal Cabinet)
The Senior Deputy Governor
Overseeing the Bank's strategic planning and operations, our Senior Deputy Governor:
shares responsibility for the conduct of monetary policy as a member of the Bank's Governing Council
is a member of the Bank's Board of Directors
is appointed by the Board of Directors for a seven-year term
How we're separate from the political process
The Bank of Canada is a special type of Crown corporation, owned by the federal government, but with considerable independence to carry out its responsibilities.
The Governor and Senior Deputy Governor are appointed by the Bank's Board of Directors (with the approval of Cabinet), not by the federal government.
The Deputy Minister of Finance sits on the Board of Directors but has no vote.
We submit our expenditures to our Board of Directors, whereas federal government departments submit theirs to the Treasury Board.
Our employees are regulated by the Bank itself, not by federal public service agencies.
Our books are audited by external auditors appointed by Cabinet on the recommendation of the Minister of Finance, not by the Auditor General of Canada.
An independent monetary institution separates the power to spend money from the power to create money.
As a central bank separate from the political process, we are able to adopt the medium- and long-term perspectives essential to conducting effective monetary policy.
We are committed to publishing information about how we work.
Contact us
The head office in Ottawa and the regional offices serve as contact points for Canadians requiring assistance to access services offered by the Bank.