Monetary Policy Report – July 2009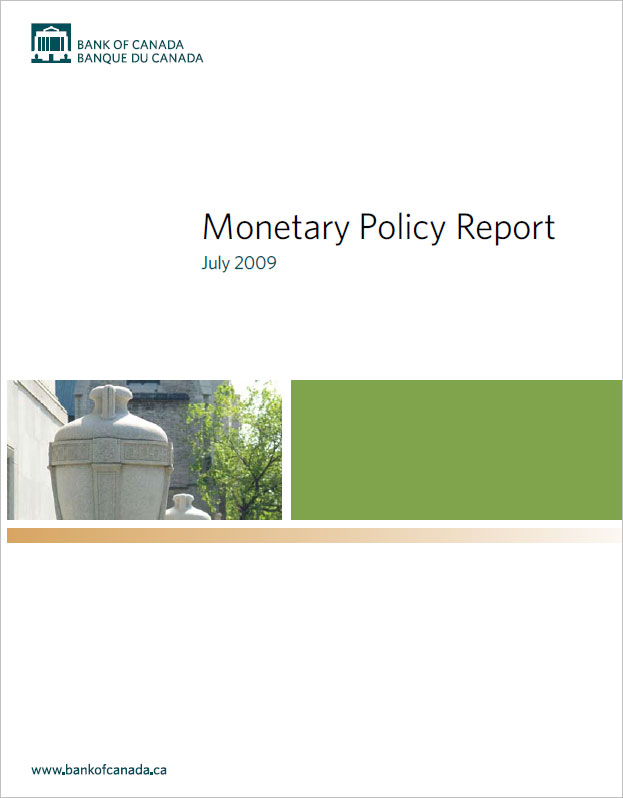 The global economy has suffered an intense, synchronous recession and considerable excess supply has opened up. There are now increasing signs that economic activity has begun to expand in many countries in response to monetary and fiscal policy stimulus and measures to stabilize the global financial system. However, the recovery is nascent. Effective and resolute policy implementation remains critical to sustained global growth.
The dynamics of the recovery in Canada remain broadly consistent with the Bank's medium-term outlook in its April Monetary Policy Report. Stimulative monetary and fiscal policies, improved financial conditions, firmer commodity prices, and a rebound in business and consumer confidence are spurring domestic demand growth. However, the higher Canadian dollar, as well as ongoing restructuring in key industrial sectors, is significantly moderating the pace of overall growth.