Monetary Policy Report – April 2008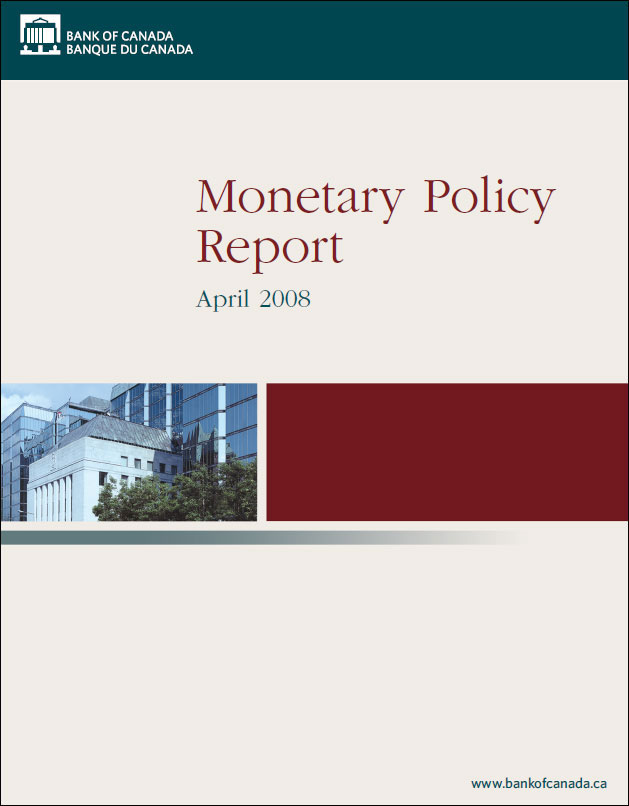 Growth in the global economy began to slow in the fourth quarter of 2007 and the first quarter of 2008. This reflected the effects of the slowdown in the U.S. economy and ongoing dislocations in global financial markets.
Growth in the Canadian economy has also moderated. Strong domestic demand has been largely offset by sharply reduced net exports.  Both total and core CPI inflation were running at about 1.5 per cent at the end of the first quarter, but the underlying trend of inflation is judged to be about 2 per cent, consistent with an economy that was operating just above its production capacity.