Monetary Policy Report – April 2006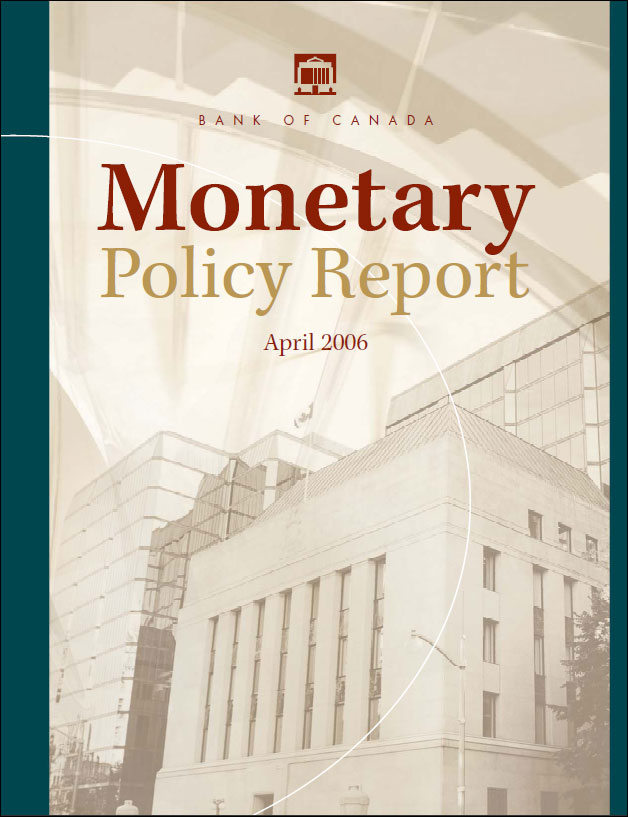 The Canadian economy continues to grow at a solid pace, consistent with the Bank's outlook in the January Monetary Policy Report Update. The global economy has been robust, showing a little more momentum than had been anticipated. This has led to higher prices for many commodities which, along with strong domestic demand, have supported economic activity in Canada. At the same time, global competition and the past appreciation of the Canadian dollar continue to pose challenges for a number of sectors. All factors considered, the Canadian economy is judged to be operating at, or just above, its production capacity.
High and variable energy prices associated with the strength of global demand have kept total CPI inflation above the Bank's 2 per cent target. Core inflation has remained below 2 per cent, owing to persistent downward pressure from the prices of imported consumer goods.