Monetary Policy Report – October 2005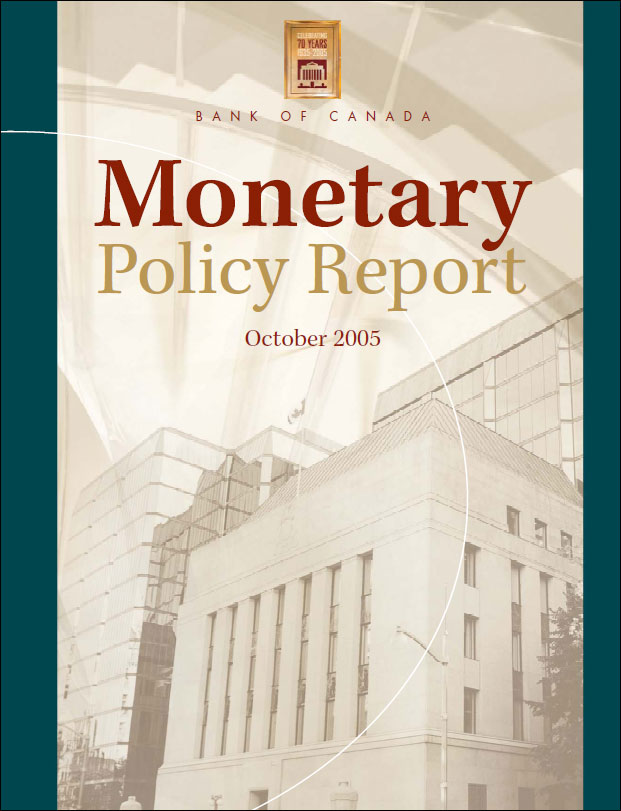 The global economy has continued to grow at a robust pace since the July Monetary Policy Report Update. Canada's economic growth in the first half of the year was somewhat stronger than had been expected. Overall, the economy now appears to be operating at full production capacity.
At the same time, the global and Canadian economies have continued to experience significant movements in energy prices. While the spikes in crude oil and gasoline prices caused by hurricanes in the Gulf of Mexico have already reversed, prices for natural gas and heating oil, as well as gasoline, are substantially higher than they were at the time of the July Update.