Monetary Policy Report – April 2005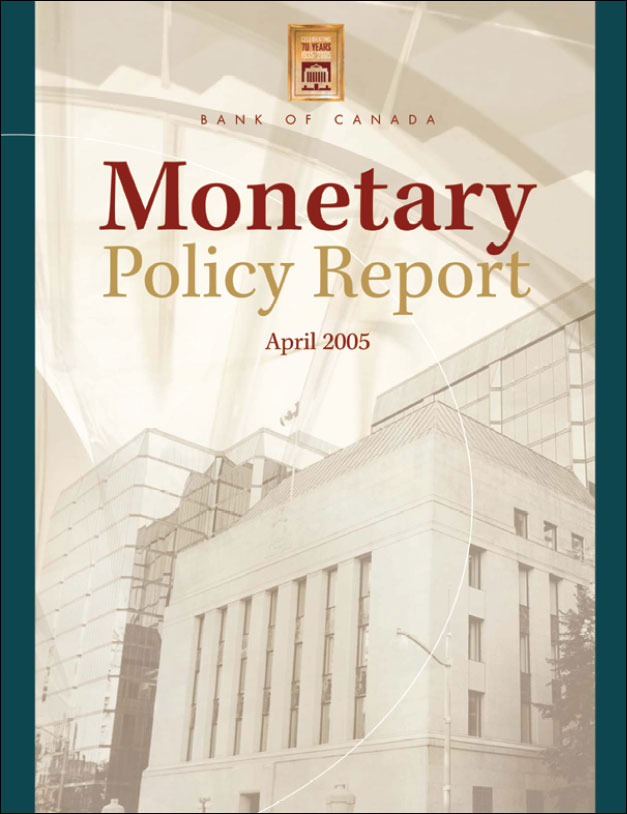 The global economy has been unfolding largely as expected, and prospects for continued robust growth are quite favourable, especially over the near term. Against this backdrop, the outlook for the Canadian economy through to the end of 2006 is essentially unchanged from that in the January Monetary Policy Report Update.
The Canadian economy continues to adjust to major global developments. These include the realignment of currencies in response to global imbalances, the higher prices of both energy and non-energy commodities, and growing competition from emerging-market economies.