$20 Commemorative Note (2015)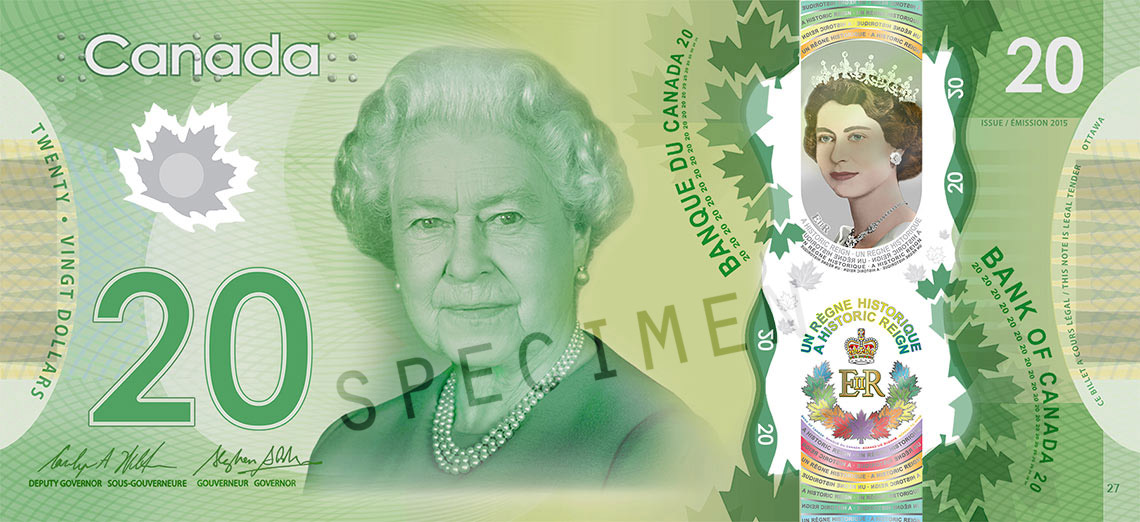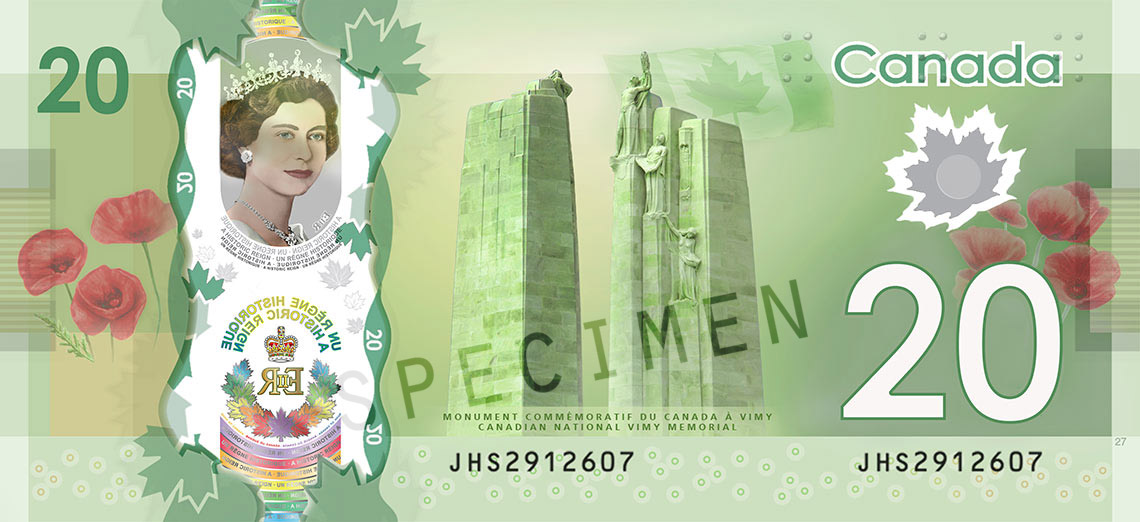 Size: 152.4 x 69.85 mm (6.0 x 2.75 inches)
On 9 September 2015, Queen Elizabeth II became the longest-reigning sovereign in Canada's modern era. In recognition of this historic milestone, the Bank issued a commemorative bank note that is a variation of the existing $20 note in the Polymer series.
Past Commemorative Notes
Size: 152.4 x 69.85 mm (6.0 x 2.75 inches)
In honour of the 100th anniversary of Confederation, a modified version of the 1954 $1 note was issued, bearing the date 1967. The centennial logo was added to the front of the note and a view of Canada's original Parliament Buildings, destroyed by fire in 1916, was substituted for the prairie landscape that appeared on the original 1954 $1 note. A second version of this commemorative note, featuring the dates 1867–1967 in place of the serial numbers, was also issued.
---
Size: 152.4 x 73.025 mm (6.0 x 2.875 inches)
A commemorative $25 note bearing the date 6 May 1935 was issued in honour of the Silver Jubilee of King George V. Similar to the 1935 series, this denomination was available in either French or English.
Bank of Canada Museum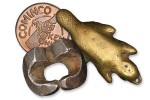 Discover more about past bank note series, browse the collection, and check out our travelling exhibitions.