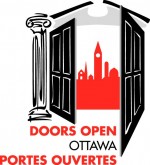 The Bank of Canada Headquarters
The Bank's original classical granite centre building, built in 1938, was enclosed in 1979 by two glass towers and a striking indoor atrium, based on a design by renowned Canadian architect Arthur Erickson.
A large-scale renewal project bringing the property up to modern safety, security and structural standards was completed in 2016.
Learn more about the building's architecture.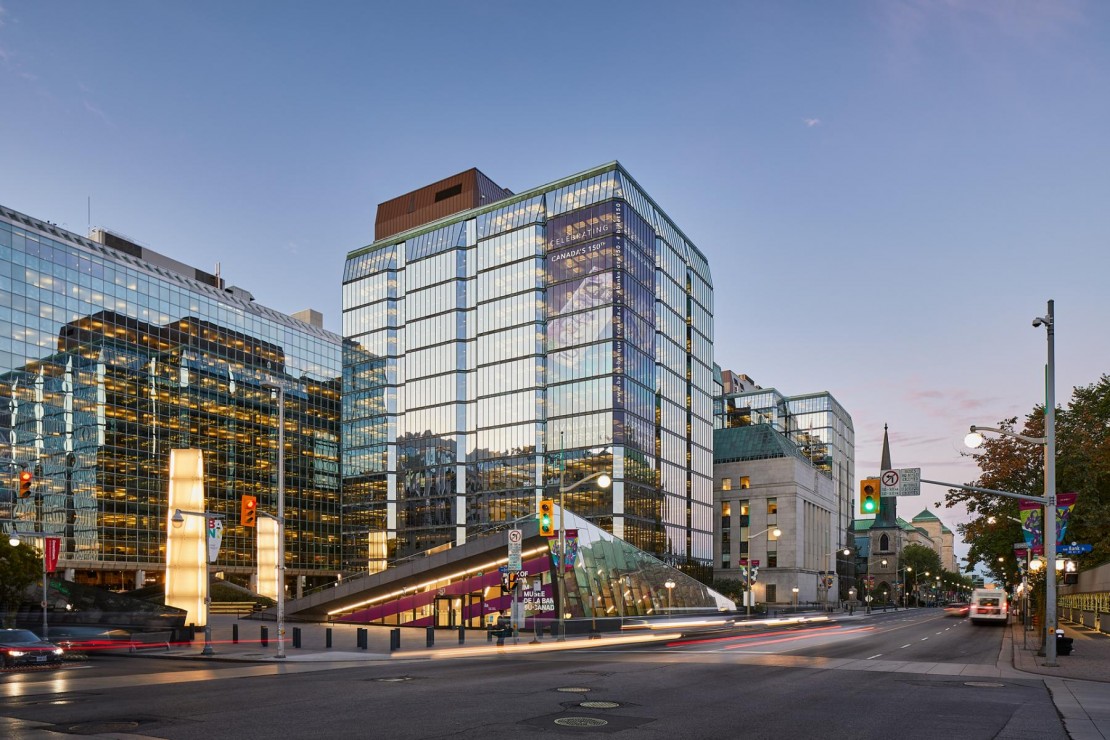 Address

234 Wellington Street, Ottawa, Ontario

Entrance

Main building - Sparks Street, located near the corner of Sparks and Kent streets. Ceremonial lobby – 234 Wellington Street, through the large bronze doors.

Date

Saturday, June 2, 2018: open 10:00 – 16:00
Sunday, June 3, 2018: CLOSED

Format

Participation will be on a first come, first served basis.
The facility is accessible by wheelchair and stroller.
All guests and personal belongings will be scanned for security purposes.
Photography is not permitted inside the building.

Contact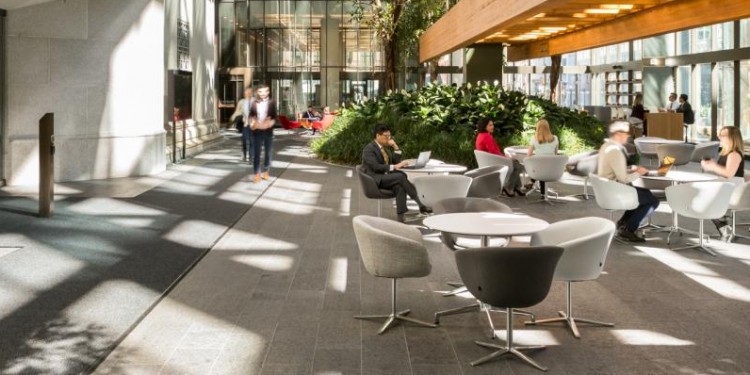 Atrium
The atrium is one of the most striking spaces in the Bank of Canada building. The high ceiling and glass curtain wall contrast with the exposed granite façade of the original centre building. The landscaped indoor garden simulates a natural setting and provides a collaborative work space for Bank staff.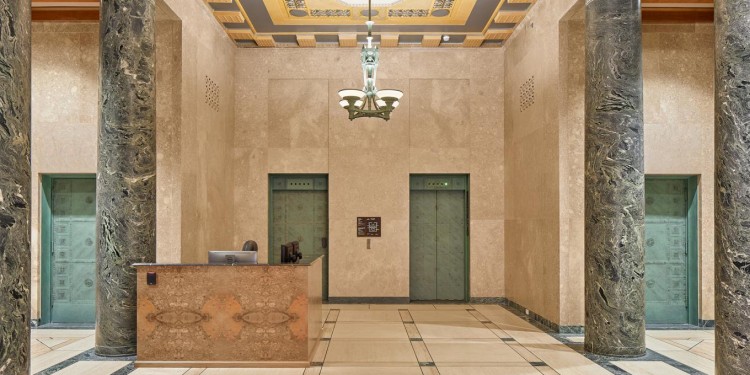 Wellington Street Lobby
The Wellington Street Lobby is a beautiful example of 1930s art deco architecture, featuring marble stonework, an intricately designed ceiling and striking bronze doors. As part of the building's renovations, the Lobby was restored to its original grandeur. It serves as a ceremonial entrance for special visitors.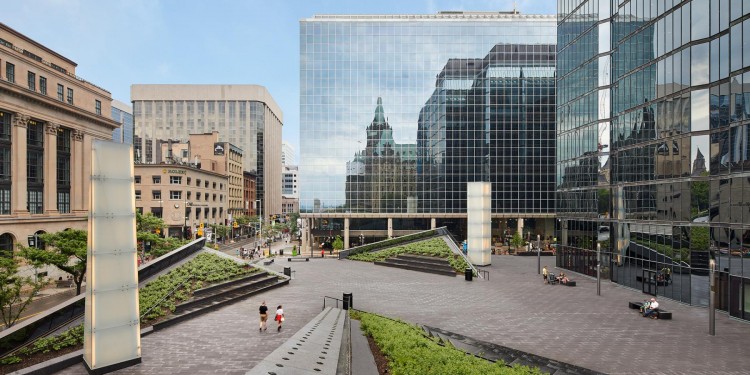 The Bank of Canada Plaza
The plaza on the east side of the Bank of Canada building is designed to be a vibrant public space. Three large glass pyramids create an informal seating area for Bank staff and passers-by. The largest of the three pyramids, facing Bank and Wellington streets, serves as the entrance to the new Bank of Canada Museum.
The Bank of Canada Museum
The Bank of Canada Museum features interactive displays and exhibitions to help visitors learn about the Bank's important role in the Canadian economy. Also on view are artifacts from Canada's National Currency Collection. Learn more about the museum.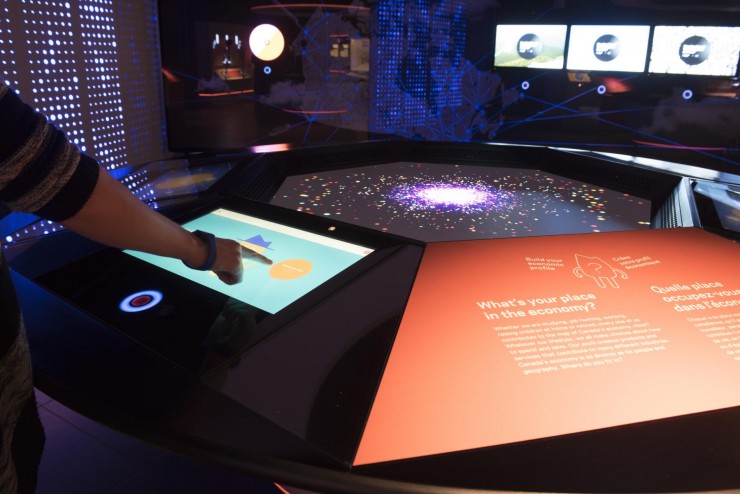 Address

30 Bank street, Ottawa, Ontario

Entrance

The Bank of Canada Museum entrance is located at the corner of Bank and Wellington streets, in the large glass pyramid.

Hours

Saturday, June 2, 2018: open 10:00 – 17:00
Sunday, June 3, 2018: open 10:00 – 17:00

Admission

Free